ADEQ sends utility notice of violations after E. coli scare
Posted:
Updated: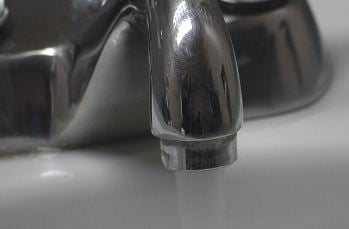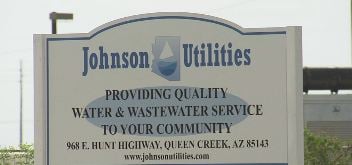 PHOENIX (CBS5) -
A state agency said Johnson Utilities didn't do enough to notify people of a health risk after its water tested positive for E. coli.
Johnson Utilities serves the folks in San Tan Valley, who weren't shy in contacting CBS 5 News about the scare nearly two months ago. They also haven't been shy to the Arizona Department of Environmental Quality, which has gotten 200 complaints since this happened.
"If you have an incident, that's not the time to find out your plan isn't working," said Mindi Cross from the ADEQ.
Failure to notify the media, failure to keep the public aware of progress, samples testing positive for E. coli, cracked slabs, loose vents and poor maintenance are just a few violations the ADEQ said Johnson Utilities committed.
"They were not able to reach all of their customer base, which is required by law," Cross said.
When CBS 5 News asked Johnson Utilities officials why they sent a notice to one school district instead of emailing their customers, they said the demographics are different in San Tan Valley. But the ADEQ said it's then up to them to figure out how to reach everyone.
"By just notifying the school district, you miss a major portion of your customer basis," Cross said.
During the inspection of the company's tanks, the ADEQ found leaking tanks, graffiti showing a lack of security and overall poor maintenance. So could that have led to contamination?
"It could, but again we couldn't identify a clear cause," Cross said.
The ADEQ said those structural issues have since been corrected.
Johnson Utilities has pointed the finger at the lab where the water was tested, but the ADEQ isn't buying it, saying they haven't shown any proof.

A rep for Johnson Utilities sent us a statement, saying:
"As our valued customers no doubt recall, in August we issued a boil water advisory after receiving laboratory reports - later determined to be erroneous - suggesting the presence of drinking water contaminants in our system.
"We received today from the Arizona Department of Environmental Quality a notice of alleged violations related to that incident. The notice is the first step in the agency's process of evaluating whether Johnson Utilities ran afoul of any regulatory requirements while it was dealing with this false alarm. Johnson Utilities worked closely with ADEQ on the approval of the proper notification and notified our customers through a variety of newspapers, television and radio stations, print media and the Web in the timeframe required by the agency.
"We are confident that after we further explain the course of events to ADEQ, the agency will agree that no sanctions are appropriate. We will be meeting with ADEQ soon to do precisely that."
Depending on the violations, Johnson Utilities will have from 30 to 90 days when they can refute the violations before any sanctions are issued.
Copyright 2012 CBS 5 (Meredith Corporation). All rights reserved.