Nurse accused of practicing without license for 27 years
Posted:
Updated: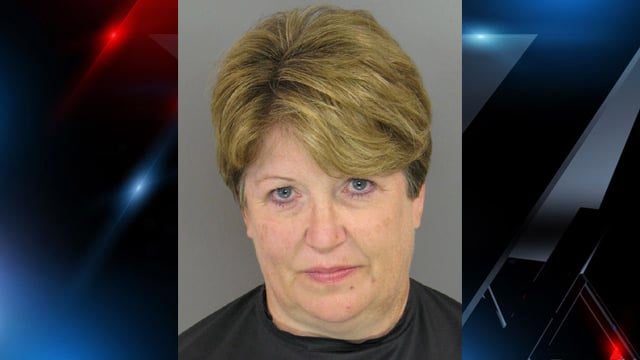 Denise Lollis (Anderson County Detention Center)
ANDERSON, SC (FOX Carolina) -
An Anderson County woman was arrested Wednesday and accused of practicing nursing without a license since 1985, according to a warrant and affidavit from the State Law Enforcement Division.
Denise Lollis provided a voluntary statement to SLED agents, in which she admitted to giving fraudulent licensing documents to her employers, AnMed Health and Tri-County Technical College, according to the affidavit.
Lollis worked as a nurse at AnMed Health and was a nursing instructor at the college, according to the document.
The affidavit also said the South Carolina Department of Labor and Licensing confirmed the licensing numbers Lollis used did not belong to her and that she had never been issued a nursing license.
Lollis was prohibited from working with patients at AnMed Health earlier this year after she was unable to produce a valid license, according to hospital representative Heidi Charalambous. In a statement provided to FOX Carolina, Charalambous said Lollis was fired from the hospital May 30.
Public Relations and Communications Director at Tri-County Technical College Rebecca Eidson said Lollis had worked as a lab coordinator and instructor since 1991 until she was let go on Aug. 9.

Eidson said every two years Tri-County reviews licensing in April and this year, Lollis' was unable to produce evidence of her license. She said Lollis blamed the lack of evidence that she had a proper license on a paperwork issue, so she was told to bring evidence when she returned in August.
In August, she still couldn't produce her license, so her contract was not renewed, according to Eidson. In previous years, Eidson said Lollis had proof of a license, but they did not realize it was invalid.
Lollis was charged with unlicensed practice as a registered nurse. Her bond was set at $10,000.
Copyright 2012 FOX Carolina (Meredith Corporation). All rights reserved.