Firefighter charged in estranged wife's slaying
Posted:
Updated: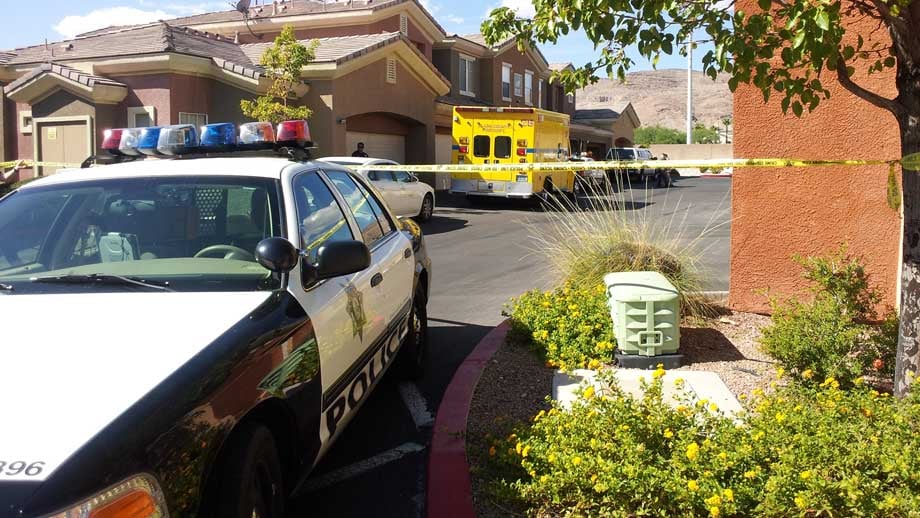 Police said a woman's body was found inside an apartment on Sept. 29, 2012. (Christian Cazares/FOX5)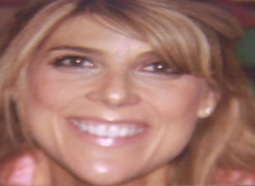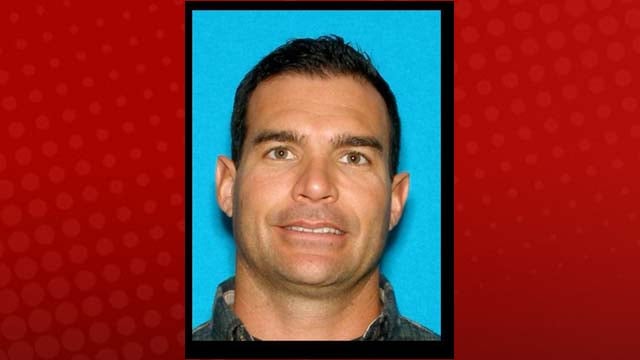 George Tiaffay (LVMPD)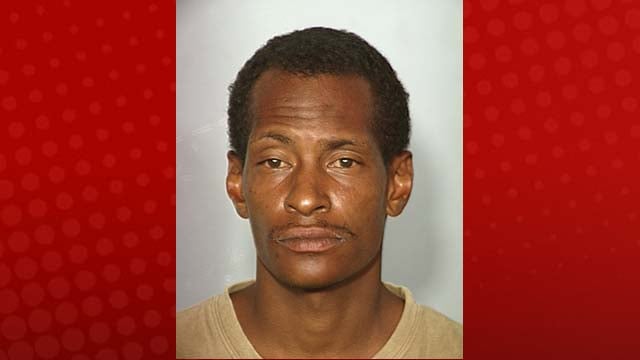 Noel Stevens (LVMPD)
LAS VEGAS (FOX5) -
Las Vegas Metro police announced Wednesday afternoon they have a suspect in custody in connection with the slaying of a woman in Summerlin.
Police have arrested George Tiaffay, a firefighter with Las Vegas Fire and Rescue, and charged him with murder with a deadly weapon, robbery with a deadly weapon and conspiracy. George Tiaffay is victim Shauna Tiaffay's estranged husband.
Police also arrested an alleged co-conspirator, identified as Noel Stevens, 37. He faces the same charges as George Tiaffay.
Police said it was George Tiaffay who called 911, reporting he had discovered his wife's body in her apartment.
According to Metro, the body of 46-year-old Shauna Tiaffay was found inside an apartment in the 2600 block of Pavilion Center Drive on Sept. 29.
The Clark County Coroner's Office said Shauna Tiaffay sustained multiple blunt force injuries as a result of an assault.
"I had a feeling it was him - just a gut feeling," said Stephanie, a friend of Shauna Tiaffay.
Stephanie worked with Shauna Tiaffay for 11 years at the Palms. For several nights, she and other friends stayed up until the early morning hours trying to figure out who killed Shauna Tiaffay, and why.
"You want to give somebody the benefit of the doubt," said another friend, Kate Carrico by phone in North Carolina. "You don't want to just accuse somebody that could be innocent, but at the same time there was plenty of concern - plenty of worry."

Both said Shauna Tiaffay never felt in danger - or at least she never told them directly.

Now, friends only want justice for Shauna Tiaffay and her young daughter.
"She doesn't have a mother, and now her father's been arrested," Carrico said. "There is no comfort or closure in that."
Stephanie said the couple separated less than a year ago, and Shauna Tiaffay wanted to keep the family together.

"I go into work still thinking that she's going to come around the corner and say, just kidding. But we know that's not going to happen," Stephanie said.
As of Wednesday night, George Tiaffay is still employed with the city of Las Vegas. He has been employed with Las Vegas Fire and Rescue since October of 2002.
Copyright 2012 KVVU (KVVU Broadcasting Corporation). All rights reserved.