Phoenix considers ID cards for illegal immigrants
Posted:
Updated:
Phoenix councilman explores city-issued ID cards for immigrants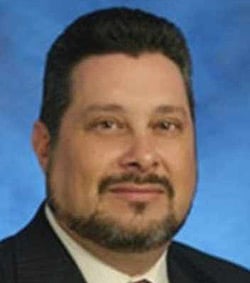 Phoenix City Councilman Michael Nowakowski
PHOENIX (CBS5) -
The idea of an identification card for illegal immigrants is being considered by the city of Phoenix.
City Councilman Michael Nowakowski recently wrote an internal memo to the city attorney, asking him to explore the possibility of creating a city-issued ID card for illegal immigrants.
Nowakowski indicated that when the "show me your papers" portion of Arizona's tough immigration law, SB 1070, took effect last month, it raised concerns in the Hispanic community that might prevent the witness or victim of a crime from coming forward.
The memo reads, "It is important that people feel safe enough to report crimes as they occur, rather than let them go unreported for fear of their own residential status."
Nowakowski is also concerned about the strain it will add to the Phoenix Police Department's standard operating procedures.

SB 1070 Section 2(B) states that officers are required to make a reasonable attempt to determine the immigration status of a person stopped, detained or arrested if there is reasonable suspicion that the person is in the country illegally.
Nowakowski has asked that his staff begin to explore the possibility of creating a city-issued identification card for immigrants who have a Mexican Matricula card or an equivalent of a foreign identification, but not a valid state form of identification.
Nowakowski said it is his intention as the chair of the Public Safety Subcommittee to find an acceptable solution that protects both police officers and residents. He said it is important for people to feel safe enough to report a crime rather than it go unreported because of fear of their residential status.
Valley civil rights attorney Antonio Bustamonte told CBS 5 News that having a city-issued ID card will help folks feel more comfortable about reaching out to police.
"Is this going to, in every instance, stop people from approaching police? No," said Bustamante. "However, I think it's a very good way to begin to reduce fear among many people that will lead to increased crime reporting and to increased cooperation with police, if one is a witness."
But not everyone is convinced an official ID card for people they said shouldn't be in the country in the first place is the right way to go, especially considering the cost to taxpayers.
"I think it's a big waste of time," said Phoenix resident Frank Winn. "There are other issues that need to be addressed at this time with unemployment and all that stuff. I just think it is a waste of funds and resources."
The city attorney hasn't determined whether the city could legally create the ID cards or if the idea will ever make it to the City Council for a vote.
"I think we need something," said Phoenix resident Lorie Grogg. "I don't know if that's the answer, but we need something."
Phoenix isn't the first city to toss around the idea of ID cards for illegal immigrants.
Officials in Dayton, OH, looked into it last year, but found it wasn't cost-effective and there were concerns that illegal immigrants wouldn't want to come forward and confess that they are in the country illegally, even if it meant getting an ID card.
Copyright 2012 CBS 5 (Meredith Corporation). All rights reserved.