Lottery player wins big, won`t need to borrow rent money
Posted:
Updated:
By Craig McMorris, TV5 Anchor/Reporter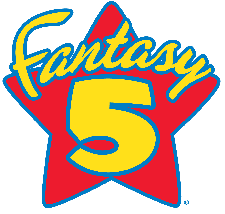 LANSING, MI (WNEM) -
A Michigan woman says she avoided having to borrow money for her rent after her husband won tens of thousands of dollars in a state lottery game.
"We had just asked my brother for the money to make the rent this month," said the Mrs. "We were so poor!"
Such were the statements of the wife of an anonymous Fantasy 5 winner who took home $166,338 in the Sept. 29 drawing.
When the wife went to check her Daily 3 ticket numbers, she checked her husband's also. She found out that his ticket was a winner. "I was so wound up," she said. "I went to my mother's house and called my husband and told him to get over there quick." When her husband arrived, she made him sit on the couch and told him he'd won big.
The family intends to pay off debts, fix up his truck and buy her a new car to replace her 28-year-old vehicle.
The winning ticket was sold at a party store in Holland.
Copyright 2012 WNEM (Meredith Corporation). All rights reserved.