Bust reveals psychedelic drug made from tree bark
Posted:
Updated:
By Chris Oberholtz, Digital Content Manager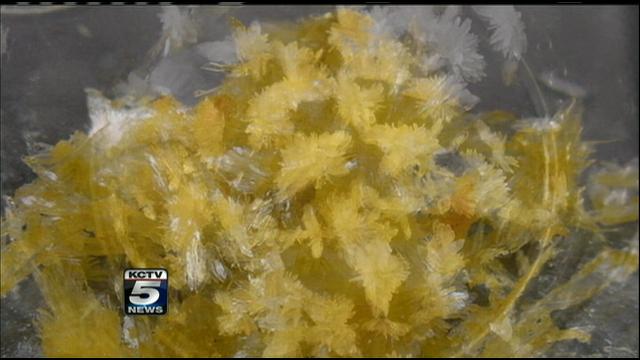 LIBERTY, MO (KCTV) -
Neighbors remain on edge after authorities uncovered an unusual psychedelic drug made from tree bark during a bust in a Northland neighborhood.
The raid Tuesday afternoon at the Jefferson Park Apartments near Highway 291 centered around the drug called dimethehyltryptamine, or DMT. It is chemically processed, much like methamphetamine, and then smoked.
Those who live in the area describe the apartment complex as quiet and relatively safe. Becky Springer witnessed the raid about 1 p.m. when she came home from school.
"[There were] cops blocking off certain areas, people carrying out bags of things, mason jars," Springer said.
Clay County Sheriff Bob Boydston said that deputies removed several ounces of the drug placed into packages. The drug was tested on the scene and is now being tested in a lab.
No arrests have been made.
"I don't really feel comfortable living near a drug lab," Springer said. "There are tons of children in this neighborhood, so I don't think this is a good thing for our neighborhood at all."
According to the DEA the drug, DMT, is a psychedelic, and it is usually mixed with other drugs and can be sniffed, smoked or injected. The high lasts 45 minutes to an hour and gained popularity in the 60s.
The drug was also was put under the Controlled Substances Act in 1971. The DEA reports at high doses, users have experienced coma and respiratory arrest.
Copyright 2012 KCTV (Meredith Corp.) All rights reserved.