Bridezilla outlines demands to bridesmaids for 'most epic wedding ever'
Posted:
Updated: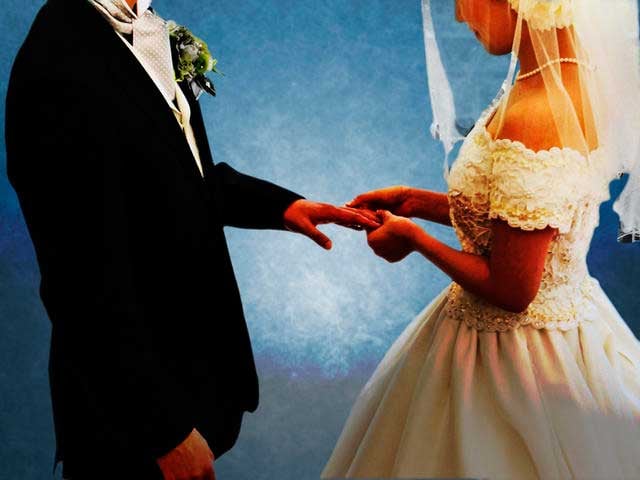 VAIL, CO (KCTV) -
It's the request that women both treasure and dread. Sign up to be a bridesmaid where you'll spend lots of money on a dress and shoes you'll probably never wear again and hold the hand of a sometimes hysterical bride.
Entire shows have been based on brides acting badly like Bridezillas and websites like Etiquette Hell.
But one blushing bride planning her wedding next year in Vail, CO, has taken demanding to new heights. The bride seemed oblivious to her selfish and full-of-herself tone.
"This is really going to be the most epic wedding ever so I hope you girls can share this special day with us!" the bride wrote.

But a bridesmaid had the last laugh by forwarding her email to Gawker.com where the email has gone viral and been featured on the morning talk shows.
The unnamed bride starts off her email with a gracious salutation to her "lovely bridesmaid." She said she picked 10 wonderful ladies to "to stand by my side, share and make happen my special day to Jake" on her big day on Aug. 31.
"Each of you individually have a reason and a special place in my heart of why I picked you to be a bridesmaid," she wrote.
She said 11 months may seem like a long time but on such an important event that "the earlier the planning the better."
Her sister "L" has been chosen for the honor of maid of honor where "she's in charge under me," and, of course, her lovely mother will be "a big help as well."
"L has a big role in throwing me a bridal shower and bachelorette party, of course, all of you guys do but at the end of the day shes (sic) the go to person and makes it happen," she wrote.
The bride is obviously not a grammarian, writing that her bridesmaids "all have a big roll in this wedding."
And that's when she begins to spell out her demands if they choose to accept this unbelievable honor.
"Before we continue, I'm going to be setting some ground rules and it's very important you read and think about everything through before you accept this honor to be a bridesmaid," the bride wrote.
The first edict is to reply to her and her sister, but do not CC the other unfortunate damsels because they should only expect to get their orders from the bride and maid of honor. Unless, "if it something everyone needs to see then well do it."
The bridesmaids and groomsmen are expected to attend the engagement party, bridal show and bachelorette party. And those events will require travel across the country.
"I have 10 not 8 where two couldn't make it so if you already know you cant (sic) make one of the parties then we have to find someone else, not to be harsh in the slightest it would sadden me and of course you'll still be invited to our wedding, engagement ect (sic). But it's different if your (sic) not in the wedding party and couldn't make it. We'll give everyone well advance dates for the parties and it will always fall on a weekend. The wedding as I stated will be in Vail the engagement party will either be in NY or CT and the bachelorette party will be in Vegas, cliche yeaa but I've never been."
And if all this travel isn't in your budget or time off schedule, then let Ms. Bridezilla know pronto.
"If there is going to be a problem with coming to either one then I need to know now because after this week I don't want to be surprised," she wrote. "I would like everyone to send me any dates they are going away or planning to go away after February so if your (sic) going away in January I don't care. I want any dates from February to the day of our wedding in August, that way we know not to plan something when your (sic) away," she wrote. "But after this week the dates are set in stone."
And it's tough financial times to cover the costs of dresses and flights, but the bride and groom don't have time to hear about it.
"Also if money is tight and you cant (sic) afford to contribute to say the bachelorette party or wont (sic) be able to afford a dress etc then L and Myself (sic) dont have time to deal with that, I'm sorry," she explained. "This includes flights as well, everyone knows the states where the parties are going to be held so if you wont (sic) be able to afford a flight then that means you cant (sic) make a party which ultimately means I cant (sic) have you as a bridesmaid."
But trust her, this bride will get her 10 lovely ladies the best possible flight deals by booking in advance.
"That goes for bridesmaids dresses as well everything will be affordable but if you think by affordable its going to be a $25 Forever 21 dress then your (sic) going to the wrong wedding," she wrote.
She graciously agreed to work with out-of-town bridesmaids about their fittings. But in turn, they must be prepared to pick up their smartphone at any text or phone call from the Bridezilla or they get the bridesmaid ax. And this bride hasn't heard of international roaming charges.

"Also if you accept this honor another thing is that you need to be available, I'm not going to harass you with wedding stuff every hour of everyday but if its (sic) something important and it takes you a week even 2-3 days to get back to me seeee ya!" she wrote. "I don't have time to wait around for responses, everyone has their phone on them, it shouldn't take you more than a day to get back to me, even if your (sic) out of the country, check your email!"
Ultimately, this lady has dreamed her entire life of her entire day and she is determined to share it with those most important to her and will be at her every beck and call.
"You only get one time to plan your dream wedding and I couldn't pick a more amazing group of girls to make that dream come true! So please, what's stated above think about it all and by Wednesday I need to know if everyone is 100% in, and what I have asked about sending me dates if your gonna be away between Feb-Aug ill (sic) need that on Wednesday," she said.
But no matter how amazing these ladies are, these expectations aren't optional.
"If you don't think you'll be able to attend one party but can make the rest of them I'm sorry but I'll have to take you out as a bridesmaid and put you as a guest. If you want to get back to me before Wednesday, that's fine. Really think about everything I've said. This is really going to be the most epic wedding ever so I hope you girls can share this special day with us!"
She then closed her email by signing it with love.
Does this Bridezilla and her demands blow you away or seem all too common these days? What's the most outrageous thing you were asked to do as part of a wedding party? Share your thoughts on KCTV5's Facebook page. Click here.

Click here to see the original Gawker report.

Copyright 2012 KCTV (Meredith Corp.) All rights reserved.