Paul's Picks for the weekend
Posted:
Updated:
By Paul Horton, CBS 5 Chief Meteorologist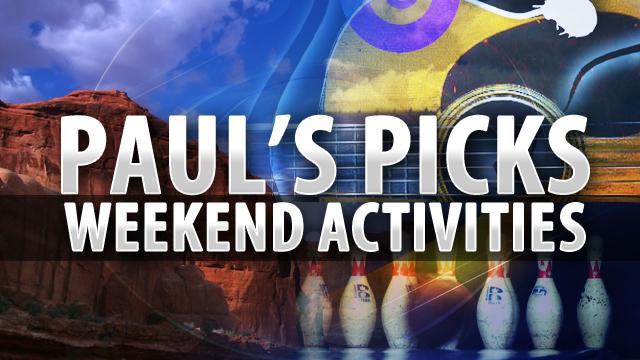 PHOENIX (CBS5) -
ARIZONA ZOMBIE WALK
Get out your favorite Zombie costume and head to the Phoenix Zombie Walk. It's taking place this Friday. It is the third annual walk where all the proceeds benefit St. Mary's Food Bank. Organizers are encouraging everyone to dress up like the walking dead and scare everyone along Roosevelt Street. Besides the walk there will be games, food and great music. The event starts at 5 p.m. on Friday right in front of Revolver Records.
After taking a five month break, the horses are back at Turf Paradise. The track has a lot of great history here in the valley and this year will be their 57th racing season. Starting on Friday they will feature 300 trainers from 16 different states and they race every day except Wednesdays and Thursdays. While you're there make sure to check out the Turf VIP Clubit's on the third level and has breathtaking views of the track with mountains in the background. The club offers tables of 4-6 guests with personal monitors at each table. The first race starts at 12:30 p.m. this Friday.
PHOENIX FASHION WEEK
Talking Stick Resort is the center of Phoenix Fashion Week. The big week kicked off with Nadine and Catherine striking a pose down the runway at an event called Fashionably Pink. A number of designers and future designers will put on shows through the weekend and also sell them at Style Villa shopping market. They will have shows through the weekend.
Copyright 2012 CBS 5 (Meredith Corporation). All Rights Reserved.