UPDATE
Jury finds Marquez guilty in murder of ASU student
Posted:
Updated: Oct 22, 2012 03:27 PM MST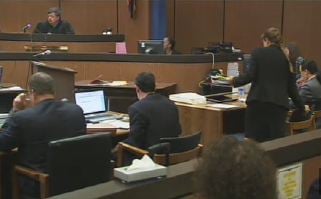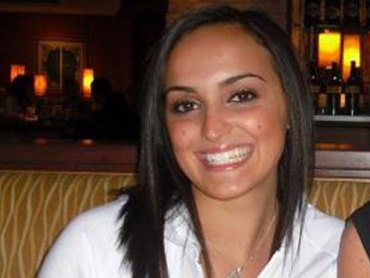 Kyleigh Sousa
PHOENIX (CBS5) -
A jury has found Joseluis Marquez, 22, guilty in the murder and robbery of ASU student Kyleigh Sousa, 21, who was dragged to her death by a car in Tempe.
The jury read the verdict late Monday morning.
Opening statements in the trial started Thursday, Oct. 4. During that court appearance, Marquez sat quietly as he appeared to take notes.
In May 2010, investigators said Sousa was standing with a friend in an International House of Pancakes parking lot near the 200 block of east Apache Boulevard.
A man in a car grabbed her purse and drove off, according to police.
Still tangled in her purse straps, investigators said she was dragged 20 feet and died from her injuries.
Police later arrested Marquez who they identified from a traffic photo and arrested for the murder.
"Police tracked down Juan Castillo and you'll hear from him next week as well and he says, 'I was in that car. The person driving that car was Joseluis Marquez,'" said prosecuting attorney Jason Kalish.
At the same time, the defense said the evidence is circumstantial.
"Pay attention to the state's witnesses and the problems with the stories they are telling you. There is no physical evidence linking Joseluis to these offenses," said defense attorney Carrie Spiller.
They jury deliberated for just over one day and reached a verdict Oct. 22.
"The jury went out on Thursday. They didn't work on Friday, so to sit for the whole entire weekend and just contemplate what could happen, very, very hard," said Sousa's mother Karen Montenegro.
When asked how she felt about the verdict, Montenegro said, "Like any other parent going through something like this. Sheer relief that a man who committed such a brutal act will now serve many years in jail and be responsible for what he did to my daughter."
Several family members of Sousa have been in town for the trial. Most of them are from the east coast.
Montenegro said it will be a challenge moving on.
"I don't know what it will be like to grieve her. Just her, without this process," she said.
Marquez was found guilty of first-degree murder and robbery and could spend from 25 years to life in prison.
Sentencing has been scheduled for Dec. 14.
Stay with cbs5az.com and CBS 5 News for updates on this developing story.
Copyright 2012 CBS 5 (Meredith Corporation). All rights reserved.