Police need help catching serial groper
Posted:
Updated: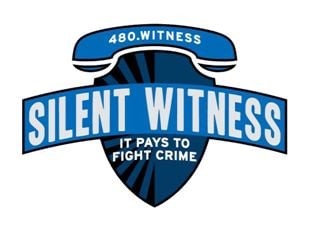 PHOENIX (CBS5) -
Police are warning about a serial groper tonight after they say a man sexually abused several women at a Valley apartment complex.
"He walks up to a girl in an apartment complex, engages in polite conversation at first, then out of nowhere grabs their breast and then runs away," said Silent Witness Sgt. Darren Burch.
Burch said so far it's happened three times at two north Phoenix apartment complexes near 19th Avenue and Thunderbird Road.
"He's done this three times in just a little over a year," Burch said.
He said police are sure it's the same guy because of the way he commits the crime.
"Because of the strong M.O., the strong suspect description remains the same and probably, more importantly, the location," he said.
Burch said what's even more concerning is that there's always the chance this bad guy is just getting started.
"We've seen situations where peeping Toms for example may escalate because what they really want to do is a sexual assault or rape and they're honing their criminal craft," he said. "But in crimes where it's gone a year now and we haven't seen any signs of escalation, this may be what drives this particular criminal and he may not escalate. At the same time, we don't know for sure."

What they do know is they need to get this guy off the streets, and they want women in the area and all across the Valley to be careful.
"You just have to listen to your intuition. If it doesn't feel right when somebody walks up to you and approaches you, make sure you stay around people," Burch said. "Don't put yourself in harm's way. If he's a stranger, don't give him the time of day and avoid eye contact, at least in that particular area."

Police said they don't have a good idea what the suspect looks like because he's always wearing sunglasses and a ball cap. He's described as a white male between 30 and 45 years old, between 5'9" and 6'2" with a thin build and blonde hair.
Copyright 2012 CBS 5 (Meredith Corporation). All rights reserved.