Mitt Romney has cousin in Mesa
Posted:
Updated: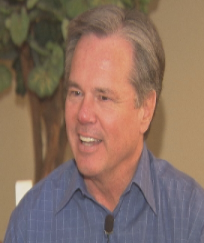 MESA, AZ (CBS5) -
Bill Romney isn't exactly a celebrity, but he is getting a lot more attention around town.
"I get asked all the time if I am related," said Bill Romney, whose cousin is presidential candidate Mitt Romney. "I say our grandfathers were brothers and it's kind of fun."
The two first met during a fundraiser in Tempe a few years ago, then spoke again during a Mesa rally in February.
"I really think he's got a chance to win," said Bill Romney, who owns a software company. "I really think he's got a chance to win, even though the polls are saying differently. Lately, they've gotten a little bit closer and I think people are ready for a change."
The Mesa Romneys will be glued to their TVs Wednesday night, along with millions of other Americans watching the first presidential debate.
Bill told CBS5 that this could be a make or break moment.
"I'm really nervous about it," said Romney. "I think the national media has put Mitt a little behind and put a lot of pressure on tonight, so it's a big night."
Romney has been more than willing to help out with his cousins campaign in Arizona and is certainly hoping for a big boost from the debate.
Romney said that he never imagined being so invested in a presidential race.
"It's just kind of fun being the same name and getting a chance to talk politics when people don't typically talk politics," said Romney.
Copyright 2012 KPHO. (Meredith Corporation) All rights reserved.