Body language could hold key to presidential debates
Posted:
Updated: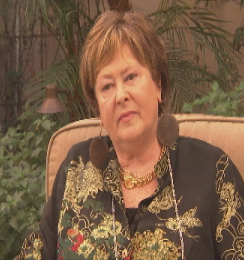 PHOENIX (CBS5) -
More than 60 million Americans are expected to watch Wednesday night's presidential debate between President Barack Obama and challenger Mitt Romney.
What they say will go a long way towards winning over voters.
But what they don't say is a big deal as well, according to Valley body language expert Renate Mousseux.
Mousseux said there are a number of things to look for during the debate.
If the candidates are touching their face a lot, they are nervous or not comfortable with the situation, Mousseux said.
If they put their hands in their pockets, they may be hesitating or possibly holding back.
Blinking a lot usually means they might not be telling the truth, Mousseux said.
If they give a fake smile it often means they are not genuine or sincere.
"A genuine smile lifts up your entire face. Your mouth goes up into the corners. Your eyes go up and you have crinkles and laugh lines and the whole face lifts up in positive way," Mousseux said. "A fake smile, however, the left side does not agree with the right side. in other words, it's lopsided."
The body language expert also said to look at how the candidates walk into the debate.
If they walk fast with their heads up, they will likely be extremely confident, Mousseux said.
Copyright 2012 KPHO (Meredith Corporation). All rights reserved.