WATCH Cardinals take on Rams on CBS5
Posted:
Updated:
Posted by Sean McLaughlin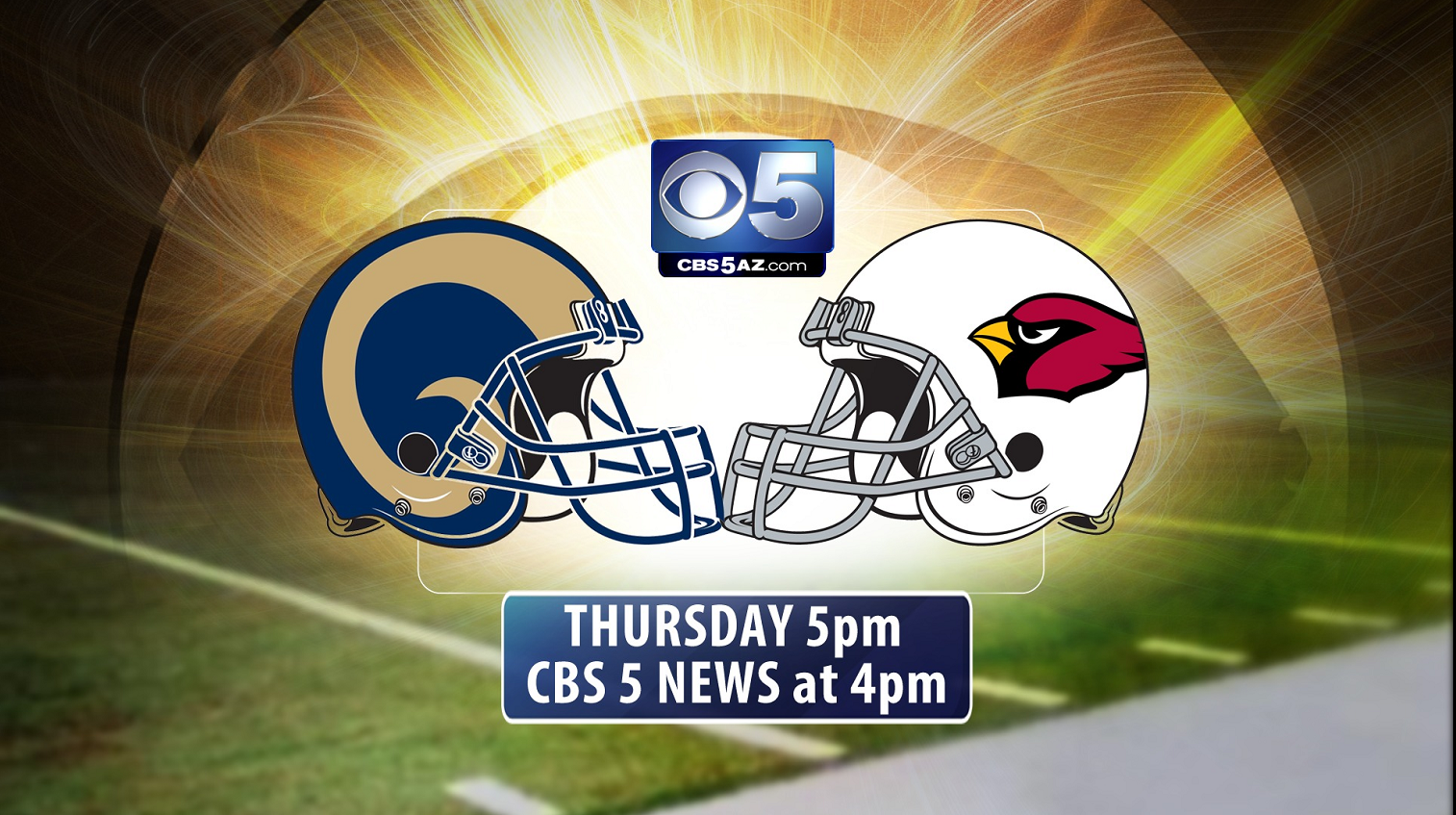 PHOENIX (CBS5) -
M.A.S.H. and The Waltons ruled the television airwaves.
The Watergate scandal engulfed our Nation's Capitol and teens rocked to Lynyrd Skynyrd's Sweet Home Alabama.
And an NFL team from St. Louis, this one with a red bird on their helmets were undefeated and the talk of the NFL. The year - 1974.
Fast forward to 2012 and history has repeated itself, sort of.
The Arizona Cardinals are in first place in the NFC West and the talk of the NFL. And on Thursday, they return to the town they abandoned back in 1988 to take on their NFC West division rival St. Louis Rams. And the game can be seen starting at 5 p.m. on CBS5.
CBS5 will simulcast the game produced by the NFL Network. CBS5 News at 5 will be seen at 4 p.m. with special pre-game analysis by the CBS5 Sports Team and Xtra 910's Pros 2 Preps host Brad Cesmat.
CBS's prime time programs Person of Interest and Elementary will both air full, new episodes immediately following the game. Fans of The Big Bang Theory and Two and a Half Men can watch or record those new episodes starting at 12:38 a.m. Friday morning following The Late Late Show with Craig Ferguson.
Copyright 2012 CBS 5 (Meredith Corporation). All rights reserved.