4,500 marijuana plants found growing near Wenden
Posted:
Updated: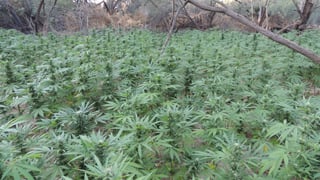 Centennial Wash near Wenden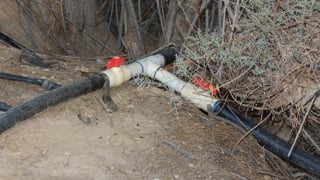 Irrigation system emitted water through an underground drip system.
WENDEN, AZ (CBS5) -
More than 4,500 marijuana plants were discovered and destroyed along the Centennial Wash near Wenden.
The Drug Enforcement Administration and the Arizona Department of Public Safety said the plants ranged from 3 feet to 6 feet high. They were located in four separate grows throughout the one-acre site.
The marijuana cultivation operation was located in the middle of a grove of Salt Cedar trees, near the edge of a small tributary, officials said. Each of the four grows had its own irrigation system powered by a pump that emitted water through an underground watering drip system.
The field had a security fence that surrounded the entire one-acre field. An abandoned .22-caliber rifle was found at the site, law enforcement officials said.
DEA and DPS began an investigation in late spring that led to the discovery of the grow.
"This eradication operation means that thousands of marijuana plants never made it into our neighborhoods," said DEA Special Agent in Charge Doug Coleman.
The DEA's Domestic Cannabis Eradication/Suppression Program is the only nationwide law enforcement program that exclusively targets Drug Trafficking Organizations involved in cannabis cultivation. The DCE/SP began funding eradication programs in Hawaii and California in 1979. Since that time, the program has expanded to all 50 states, and provides support and resources to 111 state and local law enforcement agencies that participate in the program.
The local investigation was conducted by the DEA and DPS and assisted by the La Paz County Sheriff's Office, Arizona Department of Transportation and the Salome Fire Department.
Copyright 2012 CBS 5 (Meredith Corporation). All rights reserved.