New tools seen in reforming lobbyist-lawmaker disclosure laws
Posted:
Updated: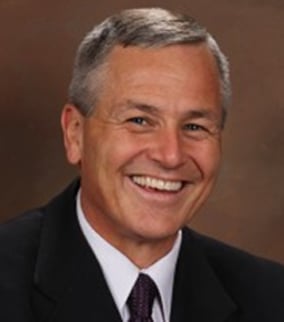 State Sen. Jerry Lewis
PHOENIX (CBS5) -
State Sen. Jerry Lewis unveiled a legislative reform package Wednesday aimed at simplifying the public's ability to hold elected officials accountable.
The proposal would establish an online interactive database on the secretary of state's website and require that lobbyists and legislators use the site to independently disclose any meal, event ticket or other event paid for by a lobbyist in the course of legislative advocacy.
Lewis said the online tool will enhance legislative transparency by:
Providing up-to-date tracking of lobbyist expenditures.
Requiring real-time reporting by lobbyists and legislators.
Making both reporting and searching easy with a simple interactive tool.
Allowing the public to search for disclosures by legislator, lobbyist or client.
Simplifying the reporting process for legislators and lobbyists.
Under the plan, lawmakers and lobbyists will use the website to report any expenditure that is required to be disclosed by state statute. Lawmakers will be required to disclose the event and the lobbyist with whom they met, while lobbyists will be required to disclose the legislator and the client they were representing, according to Lewis.
Copyright 2012 CBS 5 (Meredith Corporation). All rights reserved.