US Airways 2012 capacity will rise 2 percent
Posted:
Updated: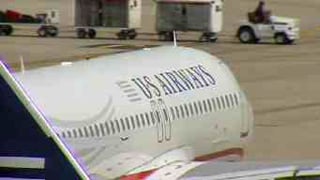 TEMPE, AZ (AP) -
US Airways Group Inc. said on Wednesday that its flying capacity for the year will rise 2 percent, and an investor update suggested that its third-quarter profit will be bigger than Wall Street had been expecting.
US Airways has added flying capacity as it replaces old Boeing 737s with slightly larger Airbus A321s. It also completed 99.6 percent of its scheduled flights in September, which also boosts flying capacity.
For the quarter, US Airways traffic rose 2.7 percent. Flying capacity rose 3 percent. Because the airline added more seats than passengers, its planes weren't quite as full.
For the third quarter, the airline's costs came in lower than expected, including a slightly lower price for fuel.
JPMorgan analyst Jamie Baker wrote that the results suggest US Airways will report a bigger-than-expected profit for the quarter.
Copyright 2012 Associated Press. All rights reserved.