Historic reform disclosure law proposed by Senator Lewis
Posted:
Updated: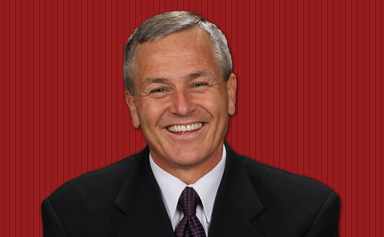 © http://jerrylewisforsenate.com/
PHOENIX (CBS5) -
A new legislative reform package was unveiled Wednesday that will allow a click of the mouse to tell you who is lobbying your elected representatives and on behalf of which interests.
State Senator Jerry Lewis's proposed reform package will have an interactive database on the Secretary of State's website that requires both the lobbyists and legislatures independently disclose what a lobbyist paid for while advocating.
Senator Lewis said this will create checks and balances that hold both parties accountable for their disclosures.
The database will make reporting and searching for information easy, plus keep a real time report from lobbyists and legislators. Allowing the public to search for any disclosure by legislator, lobbyist or client.
The reform package requires lawmakers to disclose any event and lobbyist they met with, while the lobbyists are required to disclose the legislator and the client they were representing.
There is already a positive backing of the reform package Senator Lewis proposed from some of Arizona's most respected leaders, both in the community and those elected.
Copyright 2012 CBS 5 (Meredith Corporation). All rights reserved.