Valley man tied to voter fraud allegations in Florida
Posted:
Updated: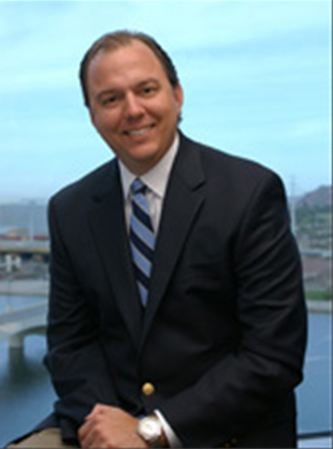 © http://nathansproul.com/
PHOENIX (CBS5) -
A mover and shaker in Arizona politics is now under investigation, accused of voter fraud in Florida involving hundreds of voter registration cards.

Nathan Sproul is no stranger to politics - he's the former executive director of the Arizona Republican Party. And the Republican National Committee hired his firm, Strategic Allied Consulting, to get out the vote in five battleground states. But now they're telling them to just get out.
Nine counties in Florida said hundreds of voter registration cards Nathan Sproul's firm turned in are suspicious. They said they're noticing things like names not matching up to similar handwriting on different cards.
CBS 5 News has confirmed Sproul's other firm, Lincoln Strategy Group, dropped off voter registration cards in Maricopa County - 294 of them in fact. But the county recorder's office said they've already been verified and submitted.
The GOP cut ties with him. But Sproul maintains his innocence.
In a statement, they said:
"Strategic Allied Consulting has never tolerated even minimal violations of election law when registering voters. Because of this commitment to zero tolerance, Strategic Allied Consulting has trained every one of our more than 4,000 contractors in proper voter registration procedures before they hit the street. We also have in place a background check system and stringent quality controls meant to prevent individuals from skirting the system. If a problem is uncovered, Strategic Allied Consulting has a long record of self-reporting potentially problematic or suspicious voter registration cards to the appropriate elections officials. Rest assured, contractors who cannot follow our rules - or the law - are fired immediately.
Recently, there have been media reports of problems with voter registration cards in the state of Florida. Strategic Allied Consulting continues to cooperate fully with county elections officials in that state - even to the point of calling to the attention of the Palm Beach County Supervisor of Elections 86 registration cards gathered by one vendor whose work had been deemed suspicious. We will continue to do everything within our power to uncover any unethical or illegal activity in Florida.
Since 2004, Strategic Allied Consulting and its affiliates have registered more than 500,000 voters in 40-plus states. These massive operations have involved thousands of contractors working across a geography literally the size of the United States. Inevitably, there have been accusations of "bad registrations," isolated instances that have been thoroughly investigated not only internally but by the appropriate legal authorities.
In every instance, our company and its affiliates have been cleared of any wrongdoing.
We're proud of our record of registering Republicans, Democrats and independent voters to have a voice in the election process nationwide. We're equally proud of our commitment to the rule of law and to doing business in an ethical manner. We will continue to do this work - and we will continue to address any suspicions of problematic voter registrations quickly and without fail."
Sproul has been under the microscope before for voter fraud in 2004, but said he was cleared of any wrongdoing.
This comes as the voter identification debate rages across the country. In Pennsylvania, a judge just postponed their controversial law, which says you have to show a photo ID to vote, until the next presidential election.
Copyright 2012 CBS 5 (Meredith Corporation). All rights reserved.