Second set of quints in a month delivered in AZ
Posted:
Updated: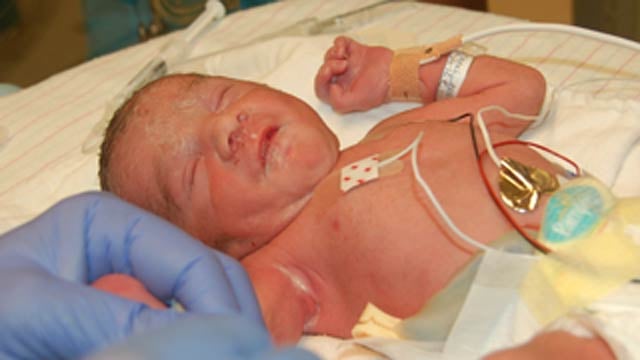 Courtesy of Banner Desert Medical Center
MESA, AZ (CBS5) -
A California mom in a high-risk pregnancy gave birth to quintuplets Wednesday at a Mesa, AZ, medical facility.
Meryl Ferraro, 39, gave birth at Banner Desert Medical Center in Mesa. She was under the care of perinatologist and multiple birth specialist Dr. John Elliott.
This is the second set of out-of-state quintuplets that have been delivered by Elliott in recent weeks, the medical center said. A North Carolina woman delivered her quintuplets Sept. 6.
Ferraro arrived in Mesa during her 23rd week of pregnancy. Ferraro and her husband, John, chose to temporarily relocate after learning of Elliott from some online research they did and later interviewing him.
The new mom is in good condition at Banner Desert, and her five babies are receiving care in the neonatal intensive care unit at Cardon Children's Medical Center.
The Ferraro babies - three girls and two boys - were born between 11:01 and 11:04 a.m. Wednesday following a pregnancy of 32 weeks and five days. The national average gestation for quintuplets is 28 weeks.
The couple has a 2-year-old daughter, Gianna. The family plans to return home to Fullerton, CA, once all the babies have been discharged from the NICU.
Copyright 2012 CBS 5 (Meredith Corporation). All rights reserved.