CBS 5 EXCLUSIVE
Parents of murdered ASU student: It's been a nightmare
Posted:
Updated: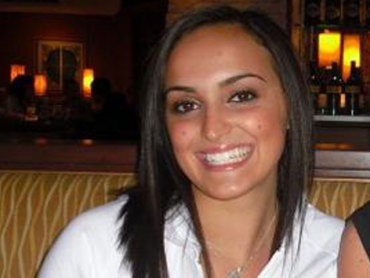 TEMPE, AZ (CBS5) -
The trial of a man accused of dragging an ASU student to her death was supposed to get under way Wednesday but it's been pushed back to next week and the delay is causing additional pain for the parents of Kyleigh Sousa.
For more than two years, the couple has dealt with the pain of losing a child so coming to the trial was not easy. The pair said they had to prepare themselves emotionally and now it looks like they'll have to wait more time.
"It's just been a nightmare," Sousa's mother, Karen Montenegro said.
It's been two years and four months since her daughter was standing with a friend in an Ihop parking lot near campus and a man in a car grabbed her purse and drove off. Still tangled in her purse straps, she was dragged 20 feet and died from her injuries.
"It was my child who was brutally victimized. That thought plays in my mind 100 times a day. I don't know if and when it will ever go away," Montenegro said.
Police later arrested Joseluis Marquez, a 21-year-old transient who they identified from a traffic photo, but delays in his trial are causing additional grief.
After flying into Phoenix from New Jersey last night they learned there would be no court proceedings Wednesday.
"You can't possibly even begin to heal or move forward without an end to this part of it," Montenegro said.
Married to a lawyer, Montenegro knows the system but said it fails to consider what the victims go through. Since her daughter was killed, she's so consumed by the pain that she started a support group for grieving parents called "Mother's of Angels" and is now building The Center for Hope, Peace and Light in New Jersey.
"I can't change time. I can't bring her back, so through this I can help other people who need help," Montenegro said.
For now, it's the Montenegro's hope that the trial will end in a conviction.
"As an attorney, we know there's no slam dunks," Nick Montenegro said.
"I'd like to see him gone ... dead. My daughter is dead. I had no say in that," Karen Montenegro said.
Copyright 2012 CBS 5 (Meredith Corporation). All rights reserved.