Undocumented immigrant with fake ID arrested at AZ nuclear plant
Posted:
Updated: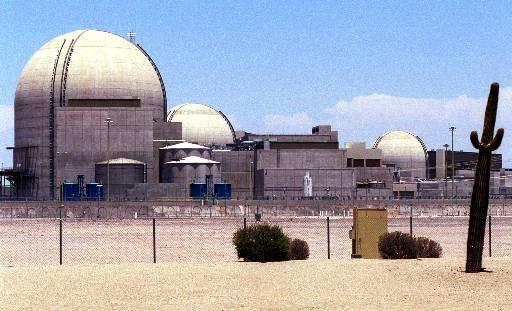 (Source: aps.com)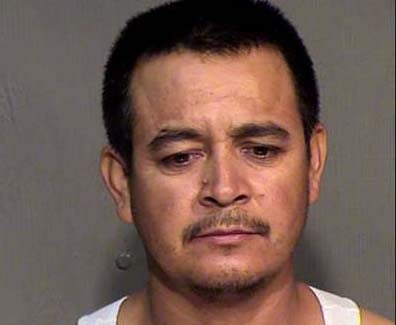 Nestor Martinez-Ochoa
Officials at the Palo Verde Nuclear Power Plant are taking a closer look at their security measures after a suspected undocumented immigrant was caught at a checkpoint Wednesday.
Maricopa County Sheriff's deputies said Nestor Martinez-Ochoa, 40, tried to report to work at a construction site at the plant, but they stopped him because they said his driver's license looked suspicious.
APS spokesman Jim McDonald said the vehicle checkpoint where Ochoa was stopped is a mile away from the reactors, and his work site is a quarter-mile away from them.
"It's just not a smart thing to try to violate the security of the nuclear power plant," McDonald said.
Maricopa County Sheriff Joe Arpaio said Martinez-Ochoa was taken into custody early Wednesday morning. Jail personnel said Martinez-Ochoa was not eligible for bond.
Palo Verde Nuclear Power Plant security personnel suspected the Arizona driver's license that Martinez-Ochoa had was fraudulent. When Martinez-Ochoa was interviewed, he admitted the ID was fake and that he was in the U.S. illegally.
Martinez-Ochoa said he worked for a construction company. Deputies believe Martinez-Ochoa might have been on the grounds before, but not in the protected area where the reactors are located. APS said the plant has layers of security.
"They get increasingly more intense as you get to closer the center, which is where you'll find the protected area," McDonald said.
McDonald said Martinez-Ochoa never posed a security threat.
Martinez-Ochoa was booked into Fourth Avenue Jail on charges of using a false ID and criminal trespassing.
MCSO said they're investigating the construction company that hired Martinez-Ochoa.
This is the second time in just more than a year that an undocumented immigrant has been caught trying to get on the power plant grounds with a fake ID, according to MCSO.
Last July, Cruz Loya Alvarez was arrested and booked for similar charges.
"We always look at ways to improve our security," McDonald said.
MCSO said Martinez-Ochoa has already been deported four times, but ICE said they only have record of him voluntarily returning to Mexico back in 2000. Now it'll be up to them whether he gets deported. APS meanwhile said they plan to meet with the construction company that hired Martinez-Ochoa Thursday.
Copyright 2012 CBS 5 (Meredith Corporation). All rights reserved.