9th Circuit denies bid to block part of Arizona law
Posted:
Updated: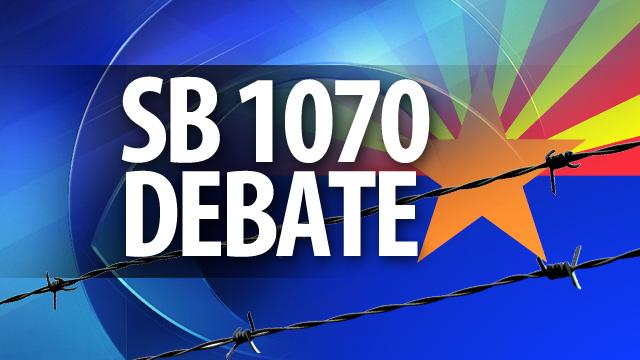 © CBS 5
A federals appeals court has turned back the latest effort by a civil rights coalition to bar police from enforcing the most contentious part of Arizona's immigration law.
Opponents of part of the law requiring police to question some people they contact about their immigration status wanted the 9th U.S. Circuit Court of Appeals to block its enforcement.
That provision survived a U.S. Supreme Court review and it went into effect Sept. 18 after a federal judge in Phoenix said it could be enforced.
In a ruling Tuesday, the appeals court in San Francisco denied the coalition's emergency motion for an injunction pending appeal and their request for certification to the Arizona Supreme Court.
An attorney with the National Immigration Law Center says the coalition is assessing its next step.
Gov. Jan Brewer released the following statement on the court's decision.
"I applaud the 9th Circuit Court of Appeals for today rejecting a request to block SB 1070 from being enforced by state and local officers.
"Since 2010 when I signed SB 1070 into law, it has undergone numerous legal challenges launched by groups such as the ACLU and La Raza. But the heart of our law has survived, been unanimously upheld by the United States Supreme Court and is now being enforced across Arizona.
"I am under no illusion that opponents of SB 1070 will stop their baseless allegations and call off their teams of lawyers. Even now, they scheme for new ways to undermine the rule of law and malign the character and commitment of our State and local law enforcement.
"Know this: They will not succeed. The State of Arizona stands firmly in support of the rule of law, in defense of our citizens and together with our brave men and women in uniform."
Copyright 2012 Associated Press. All rights reserved. CBS 5 (Meredith Corporation) contributed to this report.