UPDATE
Owner of pit bull subdued after officer bitten at Mesa Target
Posted:
Updated: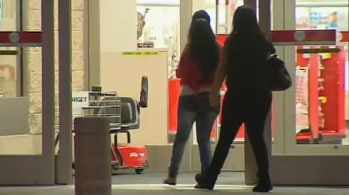 Mesa Target store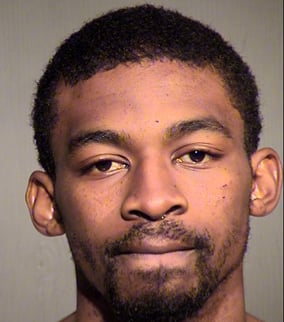 Samkeith Jahveh Jurden
MESA, AZ (CBS5) -
Mesa police had to use a stun gun on an unruly man wearing swim trunks and black socks whose unleashed pit bull mix bit two police officers in a Target store Monday evening.
Store management called police for help in escorting Samkeith Jahveh Jurden, 25, from the store at Southern Avenue and Longmore, Det. Steve Berry of the Mesa Police Department told CBS 5 News.
Arriving officers asked Jurden to leave several times. Jurden just sat on the floor with the dog between his legs and talked on his phone, according to a probable cause statement.
Officers then attempted to take Jurden into custody for the trespassing but the man fought with them after being told he was under arrest, according to the court document. During the fight, he bit an officer on the arm and escaped their grasp, the court document stated.
Officers attempted to take him into custody again and another scuffle ensued. Jurden then kicked the officer in the chest with both feet, the probable cause statement said.
"It went downhill from there," Berry said.
The dog lunged at and bit the two officers. One officer fired his service revolver, wounding the dog and causing it to run away.
Officers then used a Taser several times to subdue Jurden and take him into custody.
Berry said Jurden, dressed only in the trunks and socks, walked into the store with his dog and refused to leave. Berry said store personnel thought he was under the influence.
Jurden was booked on suspicion of two counts of aggravated assault, resisting arrest, assault by a vicious animal, disorderly conduct and criminal trespass.
Berry said officers followed the trail the dog had left and reported it had died of the gunshot.
Copyright 2012 CBS 5 (Meredith Corporation). All rights reserved.