UPDATE
Baby Gabriel's father still believes son may be alive
Posted:
Updated: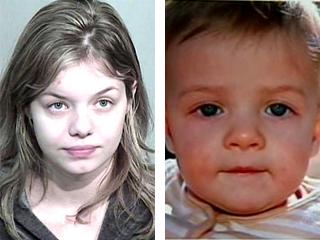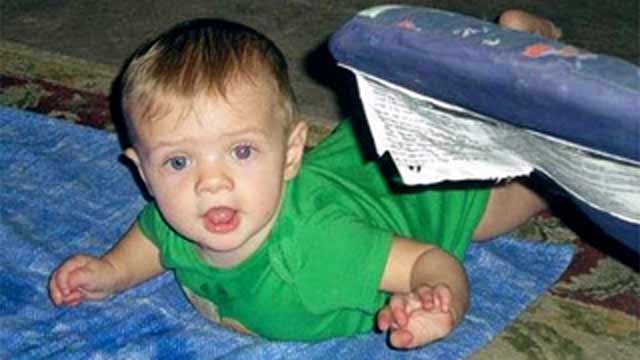 Baby Gabriel
PHOENIX (CBS5) -
Testimony got under way Monday in the trial of Elizabeth Johnson.
Johnson, 26, is the Valley woman accused of kidnapping her 8-month-old son Gabriel, back in December 2009.
The boy hasn't been seen since.
The prosecution's star witness was Logan McQueary, Johnson's ex-boyfriend and Gabriel's father.
[CBS5AZ.com is carrying live video streaming coverage every day of the trial.]
McQueary told jurors about the text messages and phone calls from Elizabeth Johnson, telling him that she just killed Gabriel after Johnson drove the boy to San Antonio nearly three years ago.
"I remember asking her over and over again where she was at," McQueary said. "She told me that she killed Gabriel. She said you made me. You made me kill my baby boy."
McQueary spent more than an hour on the witness stand, as prosecutors try to prove that Johnson kidnapped the little boy to keep him away from his father.
McQueary told CBS5 outside superior court the he hasn't given up hope that his son is still alive.
"It's a slight possibility," McQueary said. "It's hard to believe it sometimes when you read the reports and all the investigation."
Johnson could be seen crying as she listened to her ex-boyfriend testify about her unstable behavior and plans to put Gabriel up for adoption without his consent.
Johnson later told authorities that she didn't kill the boy, but rather, gave him away to a couple she met in a park in San Antonio.
[SPECIAL SECTION: Elizabeth Johnson, Baby Gabriel.]
McQueary said all he wants is the truth.
"I am hoping that someday she will," McQueary said. "She's given a lot of different stories and everything is inconsistent, so its hard to believe anything she says, really."
Johnson's attorney did not cross-examine McQueary on the witness stand.
The trial is scheduled to resume Tuesday morning.
Copyright 2012 KPHO (Meredith Corporation). All rights reserved.