CBS 5 News obtains video of woman being tased, evicted
Posted:
Updated: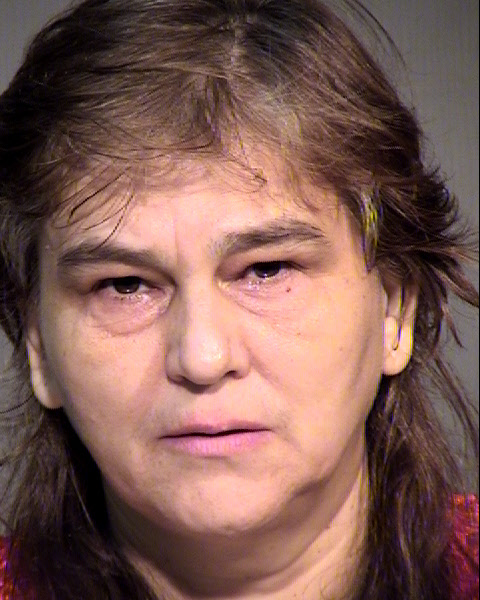 PHOENIX (CBS5) -
We now have the video showing a woman getting tased as Maricopa County sheriff's deputies try and evict her from her home.
Lilly Washington has been fighting her foreclosure and was appealing the amount the court ordered her to pay to stay in the home, but in the meantime she wasn't paying anything. So MCSO deputies went to evict her from her Phoenix home, but she wouldn't leave without a fight.
The video is hard to watch - Washington, from Romania, the mother of a soldier overseas, getting tased during her eviction.
"I see a uniform and I was so scared so I tried to close the door," Washington said. She said the deputies showed up when she was still in bed and she wanted them to wait so she could change clothes.
"'No! You have to get out!'" Washington said the deputies told her.
"Ms. Washington refused to leave the house," said MCSO Deputy Chief Paul Chagolla. He said it was up to the two female deputies seen here to get Washington out of the home. The other deputies inside were looking for anyone else who might be in the home, like Washington's son. And the deputies outside were securing the perimeter.
"They did deploy a Taser, it did not have an effect as you saw in the video," Chagolla said. He said the deputy used a drive-stun technique, which gives out an electric current. Chagolla said one five-second current was given first, followed by subsequent currents.
"Seven to eight one-second attempts to apply a touch stun to Ms. Washington," Chagolla said. While he added removing people from their homes can be very dangerous, this is not typical. In this circumstance, they stand by the Taser's deployment.
"It was utilized appropriately," Chagolla said. Washington reached for the deputy's Taser, and Chagolla said if she successfully grabbed it, it may have been what they call a deadly force situation.
As she teared up while watching the video, Washington told us she will be sleeping in her van.
"I don't have to lose my house," she said.
You may be wondering why MCSO had a camera. They said the last time they evicted her she was combative, so they wanted a record of what happened.
Washington was charged with interfering with a judicial process.
Copyright 2012 CBS 5 (Meredith Corporation). All rights reserved.
Related: