Cold case posse event canceled because of low ticket sales
Posted:
Updated: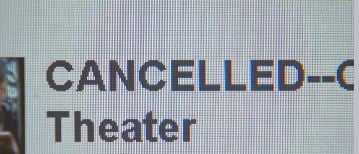 PHOENIX (CBS5) -
The Celebrity Theatre can hold about 2,500 people and is where the Cold Case Posse was holding an event this Saturday. Detective Mike Zullo, the head of Sheriff Joe Arpaio's investigation into President Barack Obama's birth certificate, was expected to talk about new findings.

"It was an event to call together and support Sheriff Joe and the results of his investigation," said organizer and Greater Phoenix area tea party member Jeff Lichter.
Lichter said Arpaio was once again prepared to call for a congressional investigation on his birth certificate findings on Obama.

Besides Arpaio, singer Pat Boone and Lt. Colonel Terry Lakin - all big names in the birther movement - were also expected to speak. The cost ranged from $10 to $30 per ticket.

However, that event, set for Saturday, Sept. 22, 2012, was canceled.

"As far as why it was canceled, we ran into some organizational and marketing problems and staffing problems," said Lichter.

However, an employee at the Celebrity Theater box office said just a "few hundred" tickets were sold.
"You can draw your own conclusions when one thing is not complete and you're behind on preparations for the event that may or may not occur," said Lichter when asked about whether low ticket sales was the reason for the cancellation.

The Greater Phoenix tea party's website states the reason was "inadequate ticket sales."
Copyright 2012 CBS 5 (Meredith Corporation). All rights reserved.