ACLU to file suit against Scottsdale in officer-involved shooting
Posted:
Updated: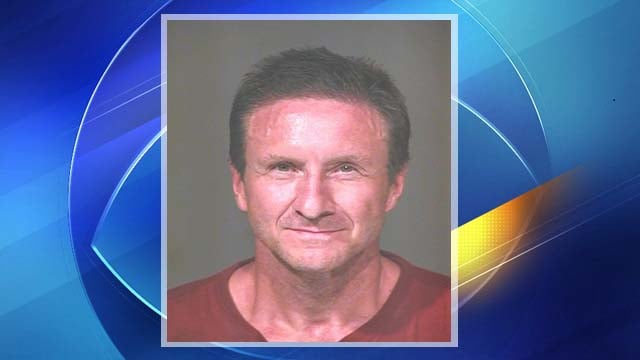 John Loxas
SCOTTSDALE, AZ (CBS5) -
The American Civil Liberties Union announced Friday it plans to file a lawsuit against the City of Scottsdale in the death of a man who was shot by police while he was holding a 7-month-old baby.
ACLU said the lawsuit will be formally filed on Monday.
ACLU plans to hold a news conference on Monday where family members who are serving as plaintiffs in the lawsuit and their attorneys will detail their case.
Sgt. Mark Clark of the Scottsdale Police Department said in February 50-year-old John Loxas was walking with his baby grandson in his arms when an argument with neighbors near 77nd Street and Garfield escalated into the suspect pulling a handgun and threatening two neighbors before he returned to his home.
Neighbors called police and when police arrived they found Loxas coming out of the house with the child in his left arm in front of his upper body and face. Moments later, according to Clark, Loxas reached down to his right, lowering the baby. That's when Officer James Peters fired a single shot at the suspect's head, Clark said. Loxas died instantly.
Stay with cbs5az.com and CBS 5 News for updates on this developing story.
Copyright 2012 CBS 5 (Meredith Corporation). All rights reserved.