ASU receives nearly $1.5 million to study "forest killer" weed
Posted:
Updated: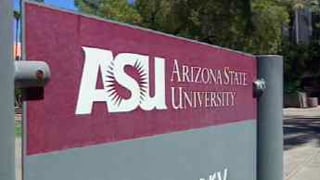 TEMPE, AZ (CBS5) -
Researchers at Arizona State University have received nearly $1.5 million in grant money to investigate the notorious "mile-a-minute" weed known as Mikania micrantha.
Widely considered one of the world's worst invader class of weeds, Mikania has been ravaging crops around the world particularly in India and China. The species is known to grow up to three inches per day and is able to cultivate up, over and around virtually any type of vegetation.
This allows the exotic species to rapidly alter the environment in which it is introduced. Due to its extreme versatility, the plant can be nearly impossible to eradicate particularly because when it is being removed it is able to regenerate if just a tiny piece is reintroduced to the soil.
The ASU study will take an in-depth look at what factors cause people and the environment to be vulnerable to rapid environmental change, such as an invasion by Mikania.
Research will be done in the Chitwan National Park in Nepal over a 20-square-mile area of forest. Researchers will not only examine the negative effects of Mikania and methods of eradicating the species but will also look at what people are doing to spread the invasive weed which has been affecting so many peoples lives.
Copyright 2012 CBS 5 (Meredith Corporation). All rights reserved.