Flasher strikes 9 times in Chandler
Posted:
Updated: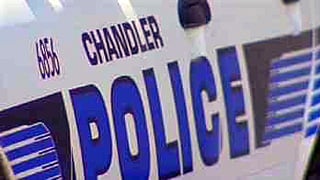 CHANDLER, AZ (CBS5) -
Chandler Police are searching for a serial flasher who has struck nine times in the past six months on a 3-mile stretch of the Western Canal.
"It's not something that's normal. People don't do this. This is someone that has a problem," says Chandler Police Sergeant Joe Favazzo.

All but one of the incidents have taken place between 5:30 a.m. and 7:30 a.m., but they're happening on random days and at random places, so police are having a difficult time nabbing this naked numbskull.

"We've been working on this for the past six months trying to find this guy," says Favazzo. "We've put investigative techniques in place. We've put officers out there. We've put people in plain clothes."
The flasher is putting a barrier between himself and his victims. He either stands on the opposite side of the canal or behind a chain link fence. Favazzo says the flasher will clap his hands or do something to try to get the attention of a passing female jogger, walker or cyclist. As soon as the woman sees him, he'll quickly leave the area.

Because of that, police don't have a solid description of the suspect. He has been described as a white male, six feet tall with a pot belly and balding. Some witnesses have reported the suspect to be between 30 and 40 years old. Others have reported he is between 50 and 60 years old.

"We don't feel he's a threat to these women. In every case he's put a barrier between himself and the victim," says Favazzo.
Women walking along the canal say they usually don't venture out alone.
"There's usually a lot of people around so I still feel kind of safe," says Chandler Resident Amanda MacDonald. "I will just keep my eyes peeled more and keep my phone with me. Sometimes I forget it."
A local neighborhood watch captain says she'll be talking about this at her next meeting.

"Just reinforces for me that I'm not gonna come out here by myself," says Chandler resident Aimee Acton.
Copyright 2012 CBS 5 (Meredith Corporation). All rights reserved.