Dirty Dining, Sept. 20: Phoenix eatery gets 8 violations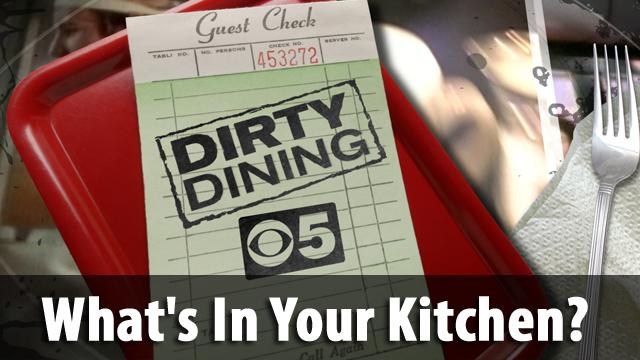 CBS 5
PHOENIX (CBS5) -
Every week, CBS 5 News is sent a list of restaurants that have been recently inspected by Maricopa County's Environmental Services Department. CBS 5 News selects five restaurants with some of the highest number of "Risk Factors." According to health inspectors, risk factors are considered major health code violations. For more details on the restaurant inspection scoring system, visit http://www.maricopa.gov/.
Asadero Toro
1715 W. McDowell Rd.
Phoenix
5 violations
Hibachi Grill Buffet
10030 N. Metro Center Pkwy.
Phoenix
6 violations
Julioberto's
2401 W. Bethany Home Rd.
Phoenix
6 violations
Oaxaca Restaurant
1516 W. Van Buren St.
Phoenix
7 violations
Mariscos Chihuahua
1834 W. Indian School Rd.
Phoenix
8 violations
Dean's List – Those with perfect scores
Taco Bell
4402 W. Glendale Ave.
Glendale
Applebee's
13832 W. McDowell Rd.
Goodyear
Sesame Inn
34482 N. Scottsdale Rd.
Scottsdale
Chase's Diner
2040 N. Alma School Rd.
Chandler
Sizzler
10460 N. 28th Dr.
Phoenix
Dazzo's Dog House
6143 W. Glendale Ave.
Glendale
Copyright 2012 CBS 5 (Meredith Corporation). All rights reserved.