New procedure offers results of liposuction with no anesthesia or knives
Posted:
Updated: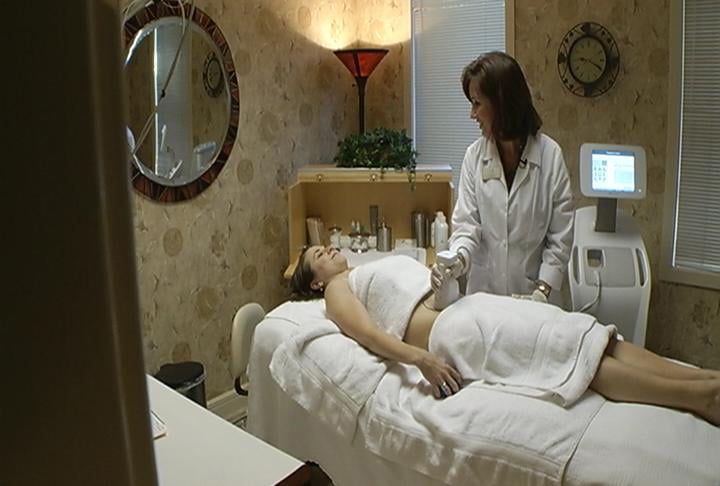 OVERLAND PARK, KS (KCTV) -
What if you could get the results of liposuction with no anesthesia, no knives and no downtime?
There is a new technology in Kansas City called liposonix that has proven successful at doing just that - basically taking the process out of the operating room and into a spa setting.
"No matter what I've done, I've always had the pooch in my stomach and, after two kids, that didn't help anything," Kristen Fink of Olathe, KS, said.
That's why Fink turned to the Quinn Medical Day Spa in Overland Park and found she is a perfect candidate for liposonix.
"These are for avid exerciser, dieters and those that have that one little area," said Board Certified Plastic Surgeon, Dr. John Michael Quinn.
Quinn is a big fan of the results he has seen using the high-intensity focused ultrasound energy that goes well below the skin to heat only the targeted fat tissue.
"It penetrates down to a centimeter of fat layer and melts it," Quinn said.
From there, the treated fat tissue is removed through the body's natural healing process in the next eight to 12 weeks.
"The body actually sends it back to the lymphatic system and it takes care of that fat like it would a heavy fatty meal," the doctor said.
Fink's abdomen has been marked into 1 1/2-inch square sections.
The doctor's explained to Fink that they start with one and work their way around and do each set three times for about three minutes per site. Fink said she only felt some pulses during the procedure.
In less than one hour, she is done and that's it. The procedure consists of only one visit and the fat cells are permanently destroyed.
For now, liposonix is only FDA-approved for use on the abdomen and the love-handles and starts at about $1,500.
Copyright 2012 KCTV (Meredith Corp.) All rights reserved.