Judge grants Andrea Sneiderman permission to attend synagogue
Posted:
Updated: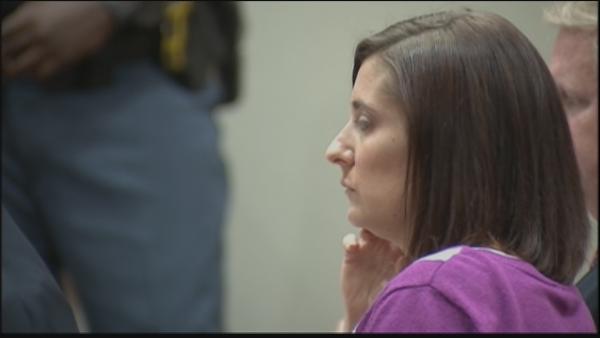 DECATUR, GA (CBS46) -
A DeKalb County judge on Thursday granted Andrea Sneiderman permission to attend religious services for the upcoming Jewish holidays.

Sneiderman is the Dunwoody woman awaiting trial on charges that she conspired with her boss to have her husband murdered in 2010.
Sneiderman was released on bond last month and must live with her parents. She is under house arrest and wears an ankle monitoring bracelet round-the-clock.
Judge Gregory Adams ruled to allow Sneiderman off house arrest to attend three services during Jewish holidays.
Sneiderman's attorneys told the judge that no potential witnesses attend Andrea's synagogue.
"I've checked with the defendant and her father," said Sneiderman's attorney John Petrey. "To their knowledge there are no potential witnesses in her case that attend this synagogue other than her immediate family, who the court has already given her permission to have contact with."
The judge also raised concerns that Sneiderman may be a flight risk if she is allowed to leave her parents' house in North Fulton County.
"If I do what you want, if I give her an opportunity to leave, wouldn't that give her a head start to flee the jurisdiction if I do what you want?" Adams asked Sneiderman's attorneys.
They assured she has no plans to flee.
Sneiderman's former boss, Hemy Neuman is serving life in prison for the 2010 murder of Rusty Sneiderman.
Prosecutors believe Sneiderman was having an affair with Neuman, an accusation she denies.
Check back with www.CBSAtlanta.com for updates.
Copyright 2012 WGCL-TV (Meredith Corporation). All rights reserved.