Nissan Leaf owners still have no answers from company after dramatic loss of battery capacity
Posted:
Updated: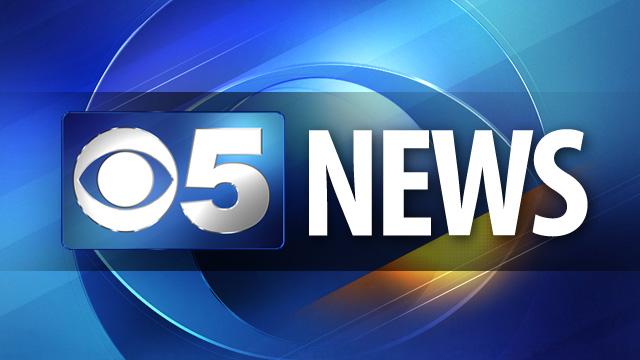 PHOENIX (CBS5) -
The eco-friendly Nissan Leaf has only been on the roads for about two years, but already owners have been experiencing a serious problem, and so far the company is slow to fix it.
The owners went out on a limb to invest in the new technology and save money on gas, but some say at this point their good intentions have nearly backfired. Their new cars can no longer go the distance they used to just a year ago.
Arizona Leaf owners have contacted the Better Business Bureau, Consumer Reports and Arizona's Attorney General because they're not getting very far with Nissan. They say a lawsuit may be next.
A Nissan spokesperson says there are 13,000 Leafs on the road, and 400 of them are in Arizona.
Recently, owners of the all-electric Leaf here in the desert have been experiencing a dramatic drop of around 30 percent in range of how far they can drive on a fully-charged battery.
When CBS 5 first aired their story two months ago, Nissan's Mark Perry said the issue was not considered a problem and that gradual battery capacity loss is normal. He said the company was investigating only five complaints and all of them are in Arizona.
But the problem it seems is much bigger than that and there's been nothing gradual about it, according to several Leaf owners.
"We have records online of over 80 cars now complaining of significant capacity loss and they all seem to be focused in the hotter climates," said Mason Convey, one of the owners leading the charge to get answers from Nissan.
On mynissanleaf.com there are 375 pages of owners logging complaints and weighing in on the problem.
They say anywhere from one to four of the 12 bars on their battery capacity gauge have simply vanished, and they believe the desert southwest's extreme heat is baking the batteries.
One day after our story aired in July, Nissan made plans to take six of the cars in question to Casa Grande for testing. Convey says that got their hopes up.
"It was promising at the time. It was a sign that they were beginning to acknowledge that there was an issue," he said.
Convey says the company told him they would get back to the owners in two to three weeks. It's been six weeks and they haven't heard a thing."We're getting absolutely no response from Nissan whatsoever," he said.
Some of the owners decided to do run their own tests and gathered together about a dozen 2011 and 2012 model Leafs. They found a 20-mile discrepancy between the oldest to the newest car. They posted their test results on the forum.
Michelle Amarantos is another owner who has driven two Leafs. She owned the first and leased the second. She says after losing battery capacity, she decided to dump her first car before it was too late and she wouldn't be able to sell it. But she liked the car and still didn't want to pay for gas, so she is leasing another Leaf and keeping a close eye on the local Leaf community to see what happens.
"I'm watching this to see how Nissan reacts, what they do. This will be my last Nissan. They'd have to really do a lot at this point to make up for the lack of response so far in order for me to change my mind.
Nissan declined CBS 5's request for an interview but released this statement:
"Nissan has been working hard to understand some LEAF customers' concerns in the desert southwest. We've tested a number of individual vehicles and will be contacting those owners to discuss their individual results in the near term. We also anticipate having more information to release to the wider Arizona customer base soon. We are taking Phoenix customer concerns seriously and are working hard to ensure their full satisfaction."
CBS 5 asked them to define "near term." They said it means "very soon" at which time they say they will grant us an interview.
Copyright KPHO CBS 5 (Meredith Corporation). All rights reserved.