Cochise sheriff Dever dies in 1-car crash near Williams
Posted:
Updated: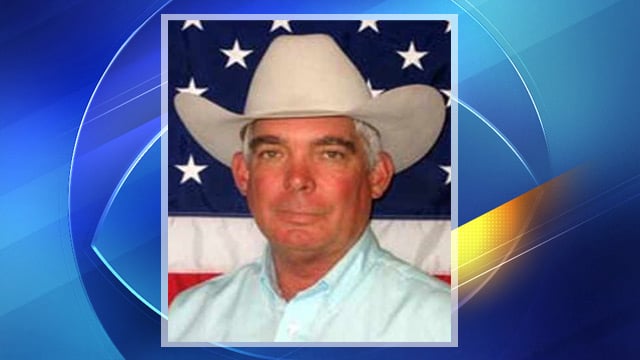 Cochise County Sheriff Larry Dever died in a one-vehicle crash Tuesday night near Williams in northern Arizona.
WILLIAMS, AZ (CBS5) -
An Arizona sheriff who was a strong proponent of the state's tough new immigration enforcement law died in a one-vehicle crash Tuesday in northern Arizona.
The gritty Larry Dever was among a handful of Arizona sheriffs who defended the state's tough illegal immigration enforcement law known as SB 1070 and blasted the Obama administration for his handling of the "Fast and Furious" gun-running operation that was linked to the shooting death of Border Patrol agent Brian Terry.
Cochise County shares an 83.5-mile border with Mexico in the state's southeastern corner.
Dever, 60, was driving his 2008 Chevrolet pickup truck on a dirt Forest Service road leading to White Horse Lake when a witness who was following said he lost sight of Dever's truck, according to the Coconino County Sheriff's Office.
Deputies said they believed Dever lost control of his truck about 6:30 p.m., causing it to leave the road, roll and coming to rest on its wheels. He was about two miles north of White Horse Lake. He was planning on meeting several family members in the area for a camping and hunting trip. There was no word as to whether he was wearing a seat belt.
"I'm shocked and saddened to hear of Larry Dever's death," said Pinal County Sheriff Paul Babeu in a statement released early Wednesday morning. "He was my friend, a leader on border security and leader among sheriffs. This is a great loss to Arizona. A true patriot has died and he will be sorely missed."
Dever and Babeu, both Republicans, worked closely on border security issues and were political allies as well. They stood with U.S. Sens. John McCain and Jon Kyl, also Republicans, when they announced their 10-Point Security Plan in Washington in 2010.
Dever and Babeu were co-chairs for the Border Sheriffs Association that defended Arizona sheriffs from litigation over SB 1070, the state's tough immigration enforcement law.
Dever was a 34-year veteran of Cochise County law enforcement and had been sheriff since 1996.
Dever's death comes less than a week after his mother, Anna Mae Dever, died of cancer. She was 86.
He is survived by is wife, Nancy, and six sons.
The Coconino County Sheriff's Office and Medical Examiner's Office is investigating Dever's crash, according to Carol Capas of the sheriff's office.
Copyright 2012 CBS 5 (Meredith Corporation). All rights reserved.