FBI: Kidnappers using social media to find infants
Posted:
Updated: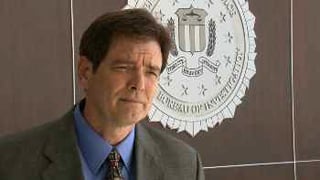 Special Agent Mike Conrad of the FBI
PHOENIX (CBS5) -
There's a disturbing trend the FBI is warning about - people using social media to find infants to kidnap.
It has happened in Arizona, and now these baby snatchers are getting creative.
"There seems to be an increasing trend that the women who do this are using social networking sites to gain access to the mothers and to begin to form relationships with them," said FBI Special Agent Mike Conrad.
Conrad said before a person logs onto Facebook and posts photos of their bouncing new baby boy or girl, they should make sure those pictures are private. People might think, "This will never happen to me," but Conrad said it's a growing crime.
"We're seeing probably three to five a week nationwide. It's not that rare," he said.
Conrad also explained one of the macabre ways the babies are being taken.
"There does seem to be an increasing spike in cases where the mother is assaulted, sometimes homicidally," Conrad said. "And there is a disturbing trend towards what we call caesarian or fetal abductions where a pregnant woman is assaulted and then the offender cuts into the mother to try to remove the child from the womb."
That's what investigators think was going to happen to a Maricopa teen last year.
Angelique Robledo befriended another teen she thought was pregnant. Police said one night 18-year-old Kassandra Toruga showed up at Robledo's house with two butcher knives and a pair of scissors hidden in a diaper bag.
"I felt like she was going to stab me, like that's what my gut was telling me," Robledo said.
She survived and went on to give birth to a baby boy.
"I can't think about losing him, he's my world," she said.
But other moms aren't as lucky, which is why Conrad said every new parent needs to be careful.
Conrad suggested limiting what information you put on social networking sites, and being careful about anybody who shows unusual interest in you or your pregnancy.
Copyright 2012 CBS 5 (Meredith Corporation). All rights reserved.