UPDATE
Tempe PD: Missing man killed, pair arrested
Posted:
Updated: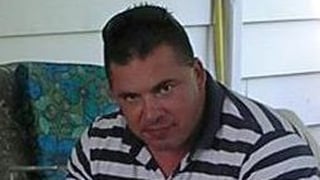 Jason Johnson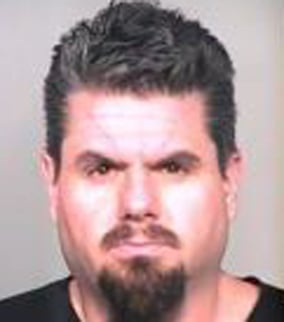 Chad Norris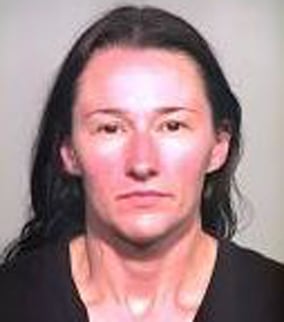 Tamara Norris
TEMPE, AZ (CBS5) -
Two people have been arrested in connection with the death of a Valley man who went missing Friday, Tempe police said.
Chad Norris, 33, and Tamara Norris, 31, were booked into Tempe City Jail after police collected evidence linking them to the death of 45-year-old Jason Johnson.
Johnson's body has not been found.
Johnson disappeared sometime after leaving his job at about 6 p.m. at Scottsdale Auto Collision Center at 7015 S. Harl Dr. in Tempe, which he co-owns with Chad Norris. Johnson did not show up for work on Monday and according to family members missed several appointments over the weekend.
Tempe police detectives said they spoke with several employees during the course of the missing person's investigation and learned about a confrontation that occurred between Johnson and Chad Norris.
Around 3:30 p.m. on Friday, Johnson drove an employee from the Scottsdale branch of the business to the Tempe branch, according to a court document. A short time later, Chad Norris arrived. Two employees confirmed they saw the two men talking in an office of the warehouse.
Police said they contacted Chad and Tamara Norris about Johnson's disappearance and the pair was unwilling to cooperate.
Warrants were obtained for the warehouse and Johnson's car, which was still parked there. Police said they discovered evidence of what appeared to be gunshots and blood spatter. There were also attempts to conceal the evidence, officers said.
Tempe detectives began a surveillance operation at Norris's home in Tempe. Chad Norris left and drove to the Tempe warehouse, where he was met by his wife, Tamara.
Detectives saw Chad Norris loading between seven to nine large dark trash bags into the rear of the trunk of the SUV and left the business in his truck. A short time later, Norris arrived back at his house and attached a white box trailer to the tan SUV, detectives said. The trailer was registered to Norris.
Police said Norris drove to Avis Lube at 3620 E. Indian School, where he disconnected the trailer and then left. The trailer remained under constant surveillance by police.
Detectives said they saw two U.S. Border Patrol agents who responded to a request for K-9 cadaver units by Tempe police. Both K-9 units are trained to search for human remains and both alerted on the trailer, police said.
After obtaining a search warrant, detectives said they discovered what they believe to be a homicide scene, Glover said. Blood was located inside the trailer along with spent shell casings and a wallet that contained Johnson's Arizona driver's license, Glover said. They also found cash and a set of keys.
Inside one of the gray garbage bins was a large plastic cup under which was a piece of paper with Jason's name and address printed on it, police said.
On Wednesday, a further review of the trailer revealed spent shell casings and additional possible blood splatter, detectives said.
A subsequent search warrant was requested for the Norris house, where evidence of multiple firearms were found, including one of the same caliber of the spent shell casing found in the trailer, police said.
Glover said police investigators believe Johnson's body was hidden in an unknown location. Based on the evidence obtained in the case, detectives arrested Chad Norris on a charge of second-degree murder. Tamara Norris was arrested for felony hindering.
The Tempe Police Department is asking people with any information that would lead to Johnson's whereabouts to call the Tempe police non-emergency line at 480-350-8311 or Silent Witness at 480-948-6377 with any information.
Copyright 2012 CBS 5 (Meredith Corporation). All rights reserved.
UPDATE

Tempe PD: Missing man killed, pair arrested

More>>

Tuesday, February 18 2014 4:29 PM EST

2014-02-18 21:29:35 GMT

SLIDESHOW: AZ's missing children

More >

SLIDESHOW: AZ's missing children

More >