Phoenix considering eliminating or selling city golf courses
Posted:
Updated: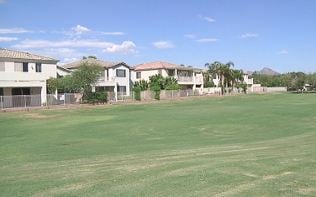 PHOENIX (CBS5) -
The city of Phoenix says it's been losing money on its golf courses for a long time.
"We've been losing money 13 out of the last 14 years and that's really not acceptable," said Phoenix City Councilman Jim Waring.
With city golf courses running a $14.8 million deficit, Waring would like to see the city get out of the golf business. He says the city has to stop the bleeding, or other city programs may suffer.
"It really comes down to, do we want to have fewer police officers and firefighters, do we want to have less efficient garbage pick up? Those are the things we're talking about ultimately," added Waring.
Councilman Bill Gates feels the answer is to let someone other than the city take over the courses instead of potentially selling them off.
"I think we need to very seriously look at the possibility of having an outside golf management group come in and operate these courses in a much more efficient way," said Gates.
Homeowners we spoke with want the city to keep things the way they are.
"I don't think that just because we're in financial hard times, that we start shutting down parks," said Scott Slattery, president of the Palo Verde Greens HOA.
Slattery says not only does the course provide recreation and beautify his community, but eliminating the course would be disastrous for property values.
"These people bought with the intention of having a beautiful park behind their homes and certainly there's an implied contract there when you buy and you expect that to be fulfilled," said Slattery.
If you'd like to voice your concerns, you're invited to attend any of five planned meetings over the next month.
Sept. 18, 6 p.m., Washington Activity Center, 2240 W. Citrus Way
Sept. 25, Maryvale Community Center, 4420 N. 51st Ave.
Oct. 3, John Jacobs Elementary School, 14421 N. 23rd Ave.
Oct. 9, Cesar Chavez Library, 3635 W. Baseline Rd.
Oct. 17, Pueblo Grande Museum, 4619 E. Washington St.
Copyright 2012 CBS 5 (Meredith Corporation). All rights reserved.