UPDATE
Computer glitch hid some CPS records for years
Posted:
Updated: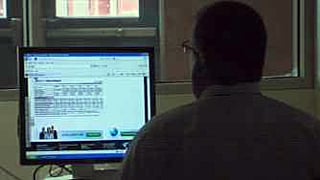 PHOENIX (AP) -
A computer glitch at Arizona's child-welfare agency kept some public records hidden from parents and their lawyers for more than 15 years.
The missing records could have led to children being improperly removed from their homes and stopped caregivers from filing civil claims against the state.
Arizona Department of Economic Security officials were notifying the state's 15 presiding Juvenile Court judges of the glitch on Friday. They also were sending notices to more than 30,000 people who received incomplete public records in the past two years.
The agency oversees the Child Protective Services agency.
The embattled agency has spent the past year unsuccessfully trying to stem record growth in the number of children in foster care, stop high staff turnover and reduce caseloads.
Stay with cbs5az.com and CBS 5 News for updates on this developing story.
Copyright 2012 Associated Press. All rights reserved.