Homeowner: Wells Fargo ignored short sale, forced foreclosure
Posted:
Updated: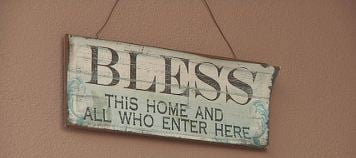 PHOENIX (CBS5) -
The last thing Melissa Stull wanted was to sell her family's dream home. She and her husband bought it in 2004 and started to raise a family, but then the economy hit the family landscaping business.
"As soon as the market started to go down our business started to go down," Melissa Stull said.
The once comfortable Stulls found they couldn't make the payment on their house.
"We've depleted our savings accounts, we've depleted our business accounts by trying to keep this home," Stull said.
Last October they decided on a short sale.
"We immediately had offers on our home. Immediately. Probably 10," Stull said.
But Stull said Wells Fargo took so long to respond that the first buyer walked.
"We had an immediate offer again in January of 2012. And so the same buyer we've had since January 2012 we have to date," she said.
"The offer was $150,000," said realtor Marge Peck.
Peck said it's a solid offer, but Wells Fargo claimed Peck didn't send in a form they needed.
"It's an authorization to do a short sale. Which they've had since the beginning," Peck said.
"We've supplied the documentation they've asked for and in the end they give us a foreclosure date," Stull said.
Not just any foreclosure date. The house goes up for auction Thursday.
"The opening bid on this property is $107,128. We have an offer that's been sitting there for $150,000. There's something wrong with the math," Peck said.
The Stulls want two things - the ability to short sell their home and some answers from Wells Fargo. They said they know at this point they'll probably only get the latter.
"Who said it wasn't OK to short sell our house, but it's OK to foreclose our house and have the starting bid at 107? Who? Who said it's OK?" Stull asked.
CBS 5 News reached out to Wells Fargo for answers since they don't seem to be responding to the Stulls. A spokesperson said they're looking into it.
You can bet we'll be looking into it too.
Copyright 2012 CBS 5 (Meredith Corporation). All rights reserved.