How much does Honey Boo Boo make an episode?
Posted:
Updated: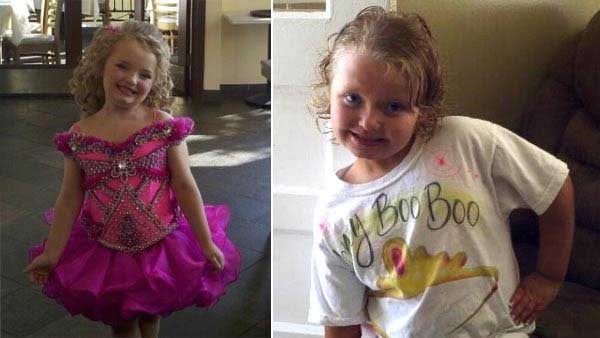 ATLANTA (CBS46/CNN) -
We know a dollar can make Alana Thompson - a.k.a., Honey Boo Boo Child - holler, but her family's reportedly earning much more than that thanks to her new reality show.
According to the Hollywood Reporter, the family is rumored to make between $2,000 and $4,000 per episode of the hit TLC show, "Here Comes Honey Boo Boo."
The family, which includes mom June, dad Mike (Sugar Bear) and sisters Lauryn, Jessica and Anna (who's now mom to newborn Kaitlyn), could potentially bring in around $40,000 over the course of the 10-episode season.
The reality program follows the family's everyday events and has taken off in ratings, even surpassing coverage of the Republican National Convention last week.
In a CBS Atlanta interview, June shared how she felt about people who doubt her parenting skills. Click here to watch the interview.
CBS Atlanta also got some hilarious outtakes of Alana hamming it up. Click here to watch.
Copyright 2012 WGCL-TV (Meredith Corporation). All rights reserved. CNN contributed to this report.