CBS 5 News talks to woman with 'invalid' open primary signature
Posted:
Updated: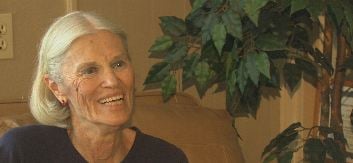 Luisa Stark
The Open Elections, Open Government Initiative would create an open primary in Arizona, meaning the top two vote-getters move on to the general election, regardless of political party.
"I thought it was a great idea and so I signed the petition," Luisa Stark said.
Stark said she thinks an open primary is the way to go.
"I have lived in states where there are open primaries and it just seems much better," she said.
So Stark said she was quick to add her John Hancock to the list of signatures on a petition to put the open primary to a vote this November.
"There were a few other people interested as well," she said.
"We gathered over 365,000 signatures of Arizona voters," said Joe Yuhas with the Open Elections, Open Government Initiative.
About 30 percent of those signatures didn't pass the smell test to the people who had to make sure they were the real deal. Stark's was one of them.
"I found it, frankly, very strange. Very strange," she said.
Stark is a character and she has her theories about why officials thought hers was a phony.
"Maybe, you know, at some time when one reaches a certain age the powers that be just assume you're no longer around, or maybe no longer useful. I don't know," she joked.
But Stark is still kicking, so she hopped on down to the campaign office and signed an affidavit saying her signature was legitimate.
We should know in a couple days if the open primary will be on your November ballot.
Copyright 2012 CBS 5 (Meredith Corporation). All rights reserved.