AZ inmates possibly exposed to Hepatitis C
Posted:
Updated: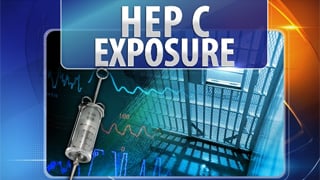 © CBS 5
As many as 105 inmates at the state prison west of Phoenix may have been exposed to Hepatitis C because medication was administered with a dirty needle.
Wexford Health Sources said a contracted nurse violated the basic infection-control protocols.
Prison officials said inmates at the Arizona State Prison Complex-Lewis in Buckeye who were exposed have been notified and are currently being screened for infectious diseases.
Hepatitis C is a viral disease that leads to inflammation of the liver.
The nurse, who was not a Wexford Health employee, had been assigned to work at the prison complex by a local staffing agency.
A statement issued by Wexford Health Sources said, "In addition to suspending the individual, Wexford Health has banned the nurse from working under any of its contracts in the future. Wexford also reported the nurse to the state nursing board for investigation; and has requested that the staffing agency employing the nurse do the same."
Wexford Health said, "at no time was the same syringe used on more than one patient. No staff members were exposed as a result of the incident."
An independent laboratory will provide continued medical monitoring and testing of these potentially exposed inmates over the next several months, officials with Wexford Health Sources said.
Copyright 2012 CBS 5 (Meredith Corporation). All rights reserved. The Associated Press contributed to this report.