Feds close criminal investigation on Arpaio
Posted:
Updated: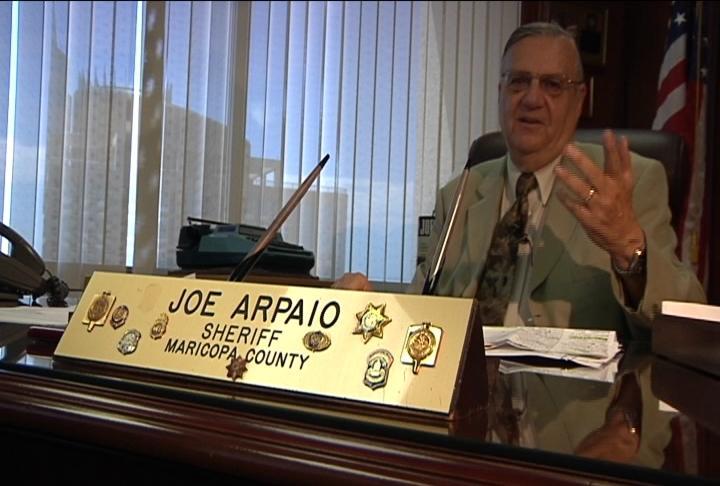 © CBS 5
PHOENIX (CBS5) -
Maricopa County Sheriff Joe Arpaio's office will not face state criminal charges in an investigation by federal officials.
In a release Friday night, Ann Birmingham Scheel, acting on behalf of the United States because of the recusal of U.S. Attorney John S. Leonardo, announced that her office is closing its criminal investigation into allegations by current and former members of the Maricopa County Sheriff's Office and the Maricopa County Attorney's Office.
The U.S. Attorney's Office said it notified Maricopa County Attorney Bill Montgomery of its decision to not press state criminal charges related to the investigation that's been going on for about three years. [Click here to read letter from U.S. Department of Justice to Maricopa County Attorney Bill Montgomery (PDF)]
It stemmed from allegations of abuse of power by Arpaio and his staff. Arpaio, along with then County Attorney Andrew Thomas were being investigated for using their office to target their political opponents.
The focus of some of those investigations were top county leaders and members of the Board of Supervisors as well as the Maricopa County Superior Court presiding judge.
Several of those targets were indicted. Some were arrested but in almost every case, the charges were eventually dropped.
Arpaio's office said it's "a real victory us."
A spokeswoman for the Board of Supervisors and county staff who were targeted said they were shocked and very disappointed they were not notified.
A federal judge has yet to rule in a civil trial brought by a group of Latino plaintiffs that Arpaio or any of his deputies engaged in racial profiling.
Former County Attorney Andrew Thomas released the following statement Friday night:
"The Justice Department acknowledged the obvious: A jury of citizens simply would not indict a prosecutor who had done his job. This decision directly contradicts the State Bar's claim that the taking of my law license could be proven "beyond a reasonable doubt." The real losers in the political witch hunt that just ended are the people of Arizona. Prosecutors no longer attempt to fight corruption or illegal immigration in Arizona because they fear being targeted and disbarred. Though I have suffered a grave injustice, I will continue to campaign for reforms in our courts and elsewhere so the powerful and corrupt are not above the law."
Stay with cbs5az.com and CBS 5 News for updates on this developing story.
Copyright 2012 CBS 5 (Meredith Corporation). All rights reserved.