Goldwaters endorse Carmona in Senate race
Posted:
Updated: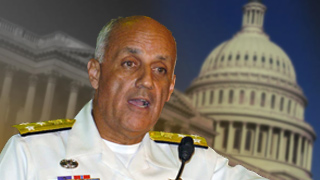 PHOENIX (AP) -
A day after Rep. Jeff Flake easily won the Arizona Republican nomination for U.S. Senate, the daughter and granddaughter of one of the state's most famous conservatives endorsed his opponent.
Former Sen. Barry Goldwater's daughter Joanne and granddaughter CC say they are supporting Democrat Richard Carmona because of his independent nature, his support of women's rights and his proven ability to work with both parties.
The endorsement came just hours after Flake criticized Carmona as a rubber stamp for President Barack Obama, who asked him to run for the seat being vacated by the retirement of Republican Sen. Jon Kyl.
Carmona, who was a registered independent until November and who served as surgeon general under President George W. Bush, said he is proud to have been called upon to serve presidents from both parties.
Copyright 2012 Associated Press. All rights reserved.