UPDATE
Dem. Penzone to face Arpaio for Maricopa sheriff
Posted:
Updated: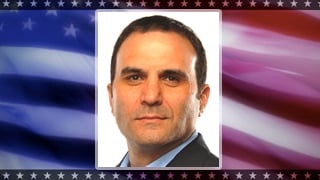 Paul Penzone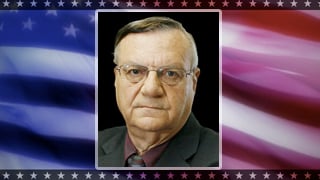 Joe Arpaio
PHOENIX (CBS5/AP) -
Retired Phoenix police officer Paul Penzone has beaten another Democrat by a wide margin for the chance to take on longtime Maricopa County Sheriff Joe Arpaio in November's general election.
Penzone defeated John Rowan in Tuesday's primary with a margin of victory of more than 35 percentage points.
Arpaio is seeking a sixth term in office. The 80-year-old had more than $4 million in his campaign war chest early this month to fend off Penzone and independent Mike Stauffer. Stauffer is a Scottsdale police lieutenant.
Arpaio is facing a suit from the U.S. Department of Justice and a separate suit from Hispanics who allege that his department racially profiles minorities is awaiting a judge's verdict.
Penzone is a 21-year veteran of the Phoenix Police Department and longtime face of the Silent Witness program, will face Sheriff Joe Arpaio in November.
Penzone's supporters gathered in Phoenix to celebrate his win and wish him luck in his bid to become Maricopa County's new sheriff in the November election.
"I know what law enforcement stands for, and it's not gimmicks," Penzone said.
Copyright 2012 CBS 5 (Meredith Corporation). All rights reserved. The Associated Press contributed to this report.