SEE THE BACK STORY
Utility blames lab contamination for E. coli scare
Posted:
Updated: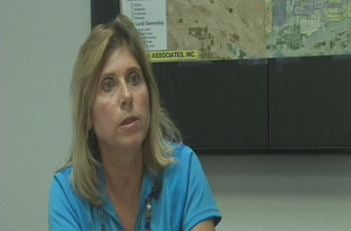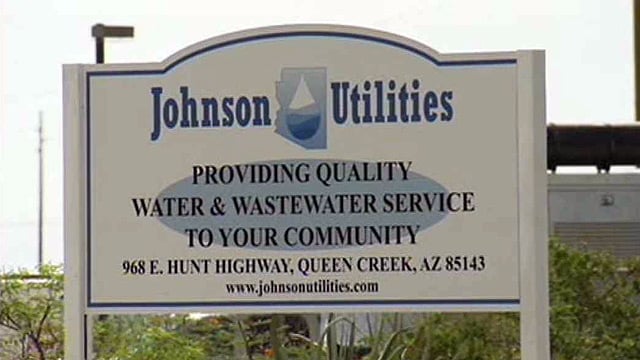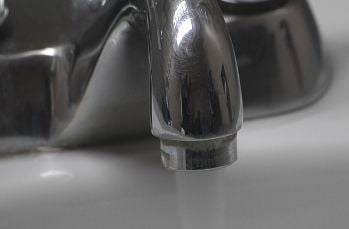 PHOENIX (CBS5) -
Johnson Utilities said Thursday their water is now safe to drink. They sent out a warning earlier this week about a possible presence of E. coli in their water and said new tests do not show any evidence of possible E. coli.
People were scrambling this week to get bottles of water, and now the Arizona Department of Environmental Quality tells us they believe E. coli was present in Johnson Utilities' water. They said they wouldn't have required them to send out a warning if they didn't think there was a health risk. But Thursday, Johnson Utilities called it a false alarm.
"The discrepancy comes from testing procedures," said Barbara Johnson, whose family owns and operates Johnson Utilities. She said those initial test results were either false positives or cross-contamination at the lab where the water's tested.
"I can't control what the state or lab or officials say, all I know is we have the facts," she said.
So we wanted to know why residents weren't alerted until days after they learned their water samples tested positive for possible E. coli. Johnson said they had to wait for results, too.
"I wish we would've got them in an hour with today's rocket science," Johnson said. "Could we not get those results faster?"
Unfortunately, a VP for the company tells us it takes time for those bacteria cultures to grow. Johnson said they've gone through all their equipment making sure it's secure.
"We weren't required to test all of our well sites, we tested our well sites," she said. When we pressed her on that, a VP stepped in and said after their initial positive test results, they were, in fact, required to test their equipment. Johnson said despite the ordeal, she doesn't believe customers are unhappy with how the company handled things. We told her dozens of people called and emailed our station saying the exact opposite.
"I think a few, but still, out of 83,000 people, to tell you the truth, we've had numerous calls and emails saying we knew you were safe the whole time," Johnson said.
Customers have also told CBS 5 News they never received notification of any kind. The company said they didn't have enough time to go door to door and didn't send out an email to customers because not enough people have computers. We told her we found it hard to believe that in the digital age, few people have computers or smart phones.
"But the demographic in San Tan Valley is different from Phoenix," she said in response.
Johnson Utilities is also recommending that people replace their water filters. They said they will be increasing the number of testing sites they have and the frequency of testing.
Copyright 2012 CBS 5 (Meredith Corporation). All rights reserved.