Andrea Sneiderman released from jail on bond
Posted:
Updated: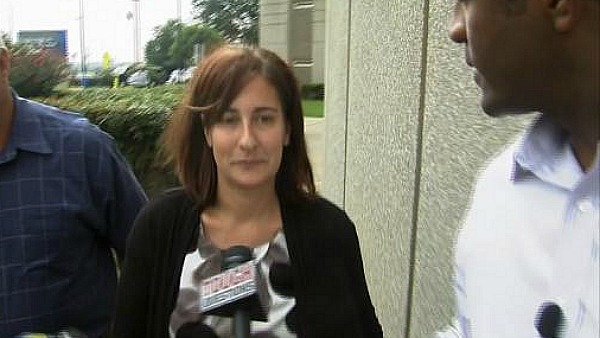 Sneiderman walks out of DeKalb County Jail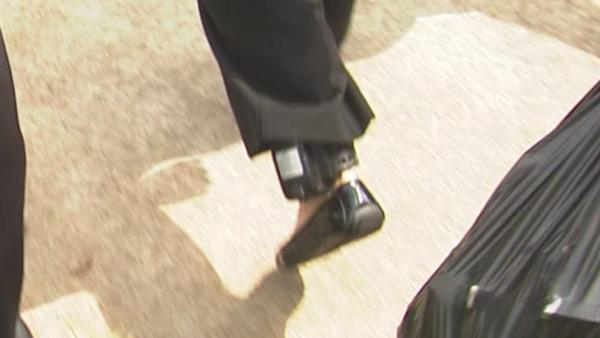 Sneiderman's GPS ankle monitoring bracelet
DEKALB COUNTY, GA (CBS46) -
Andrea Sneiderman, 36, accused of conspiring in her husband's murder, was released from the DeKalb County Jail just after 12 p.m. on Thursday.
"Andrea, when your children get older and you have to talk to them about this - when they start asking about the situation and their father, what will you tell them?" Reporter Tony McNary asked Sneiderman.

Sneiderman didn't answer any questions as she walked with one of her attorneys to a waiting minivan.
Sneiderman was released from jail three days after a judge granted her a $500,000 bond. She and her family had to come up with $250,000 in cash and another $250,000 in property bond.
DeKalb County Sheriff Thomas Brown said that's what his office was waiting for before she could be released.

"There's no expectation that you have some type of, for the lack of a better word, a celebrity status that's going to get you out of here any quicker," said Brown.

Sneiderman also had to find a sheriff-approved, GPS monitoring company to put an ankle bracelet on her because she is on 24-hours house arrest. You could see it on her left ankle with every step she made.
"The thing that I'm more interested in is that if that ankle bracelet is breached in anyway, how quickly are you going to notify us?" said Brown.

Brown said before her release, Sneiderman's attorneys made one request.
"The only request I received was for her to be allowed to change clothes," Brown said.

Brown granted that request. Sneiderman wore white shorts and a black top when she was arrested. She wore a black pant suit when she was released.
"Mrs. Sneiderman is a person who is accused of a horrific crime. She is no different than anyone else who has been accused of a horrific crime," said Brown.

Sneiderman is accused of conspiring with her former boss and alleged lover in the murder of her late husband, Rusty Sneiderman.
Hemy Neuman shot and killed Rusty Sneiderman in Nov. 2010 after Rusty dropped his kid off at a Dunwoody daycare. Neuman is serving a life sentence after a jury convicted him in March.
Five months later, the prosecutor turned his attention to Andrea Sneiderman.
Prosecutors believe she was involved in the plot in order to collect her husband's life insurance policy.
Wednesday morning, the judge issued a gag order in Andrea Sneiderman's case and also set her arraignment date for Oct. 8.
Copyright 2012 WGCL-TV (Meredith Corporation). All rights reserved.