AZ man: Free-speech rules won't save job after viral Chick-fil-A rant
Posted:
Updated: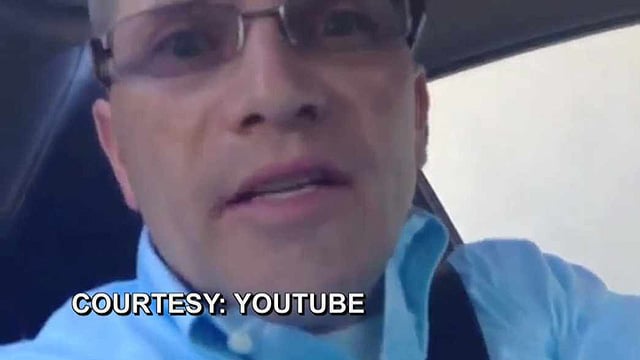 Adam Smith sounding off at Chick-fil-A in Tucson
PHOENIX (CBS5) -
Adam Smith was fired after he posted a YouTube video of himself at a Chick-fil-A drive-thru, railing against the company and its CEO for the chain's stance against same sex marriage.
"This is a horrible corporation with horrible values," he told the employee at the window.
The next day, Smith's employer, Vante, a medical device manufacturer, gave the CFO/Treasurer his walking papers.
"There is no First Amendment right to free speech in the private sector workplace," said John Balitis, a Phoenix attorney who specializes in employment law.
He said people often misunderstand the right to free speech.
"Many private sector workers have this misconception that whatever they say - and I think a lot of people associate this with the Chick-fil-A scenario - whatever they say in the public, if they're expressing their view about an issue, that communications should just generally be protected because the First Amendment somehow gives them the right," said Balitis.
Generally speaking, that's only true if you work for the government.
Balitis says, "the government cannot 'chill' or restrict you in expressing your personal opinion about things."
The irony here is had Smith been going off about his own employer to his own co-workers, he might still have a job.
"Had he been communicating with his co-workers about an issue that related to work, the result probably would have been different, and that communication probably would have been protected," explained Balitis.
That's because of the National Labor Relations Act in 1935. It protects workers ability to communicate with each other about job-related wages, working conditions and bosses.
With a few exceptions, you can't be fired for sounding off about your job to others you work with, and that includes on Facebook or other social media.
Copyright 2012 KPHO CBS 5 (Meredith Corporation). All rights reserved.