Tucson officer involved in fatal pedestrian crash
Posted:
Updated: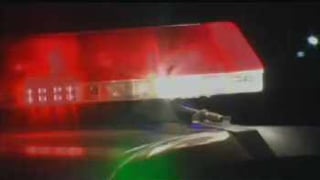 © CBS 5
TUCSON, AZ (CBS5/AP) -
A Tucson police officer was involved in a fatal accident involving a pedestrian early Monday, authorities said.
Steven Duane Rodgers, 34, was wearing dark clothing and wasn't in a marked crosswalk when he crossed Speedway Boulevard at about 2 a.m., according to Sgt. Chris Widmer of the Tucson Police Department.
Rodgers was hit by a police vehicle driven by Officer Chris Fenoglio, a 13-year veteran of the department, who was responding to a call of a fight involving a weapon, Widmer said.
Police said the cruiser had its police lights and siren on at the time of the accident just west of Santa Rosa Avenue.
The department is conducting a criminal and administrative investigation of the crash.
Fenoglio is also a member of the Service Dog Unit.
Widmer said as is standard procedure in all officer involved traffic fatalities, the Traffic Investigation Unit will conduct the criminal investigation into the incident.
The Office of Internal Affairs will conduct a separate and parallel administrative investigation to examine the actions of Fenoglio. This type of administrative review is routine when an officer is involved in a traffic collision resulting in a fatality, Widmer said.
Copyright 2012 CBS 5 (Meredith Corporation). All rights reserved. The Associated Press contributed to this report.