UPDATE
Glendale PD identifies suspects in stolen vehicle shooting
Posted:
Updated: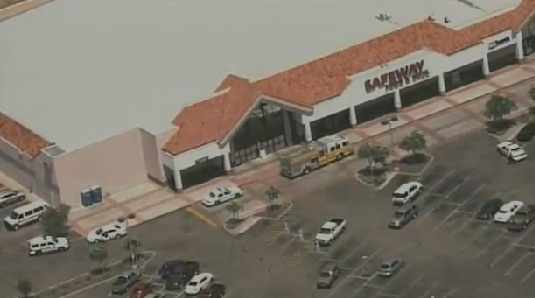 CBS 5 News chopper over the scene of a shooting near 51st Avenue.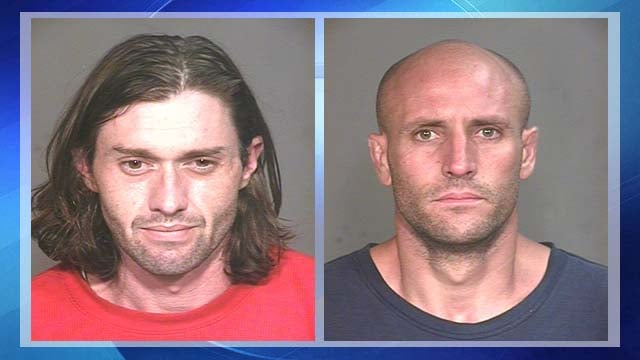 Donald Garwood (L), Alexander Femino (R)
GLENDALE, AZ (CBS5) -
Police have identified the two men arrested in connection with a shooting Monday afternoon involving a stolen vehicle.
Police said Alexander Femino, 30, was driving the stolen vehicle and Donald Garwood, 34, allegedly fired the shots.
Glendale police spokesman Brent Coombs said the victim was driving on Olive at 51st Avenue when he saw his friend's recently stolen vehicle.
Police said around the 4900 block, Garwood allegedly got a handgun and fired a round, hitting the victim in the shoulder. The victim is expected to be OK.
Undercover detectives who were nearby followed the stolen vehicle to the home near 35th Avenue and Camelback Road where they detained Femino and Garwood, Coombs said.
Police said after inspecting the stolen truck, they found it was missing the stereo and the ignition appeared to have been damaged.
Glendale police said Femino was arrested on one count of possession of a stolen motor vehicle. The stolen vehicle was a mid-2000 green Toyota Tundra pickup truck pulling a black, flatbed trailer.
Femino told police he did not know the truck was stolen but grabbed the key to the truck at the home where Garwood lived, according to the police report. When police asked Femino why he ran from police if he didn't know the vehicle was stolen, he claimed he always runs from police when he sees them even if he does not have anything to run for, the report stated.
Garwood was arrested on one count of aggravated assault, one count of reckless discharge of a firearm, one count endangerment and one count prohibited possession of a firearm.
Copyright 2012 CBS 5 (Meredith Corporation). All rights reserved.